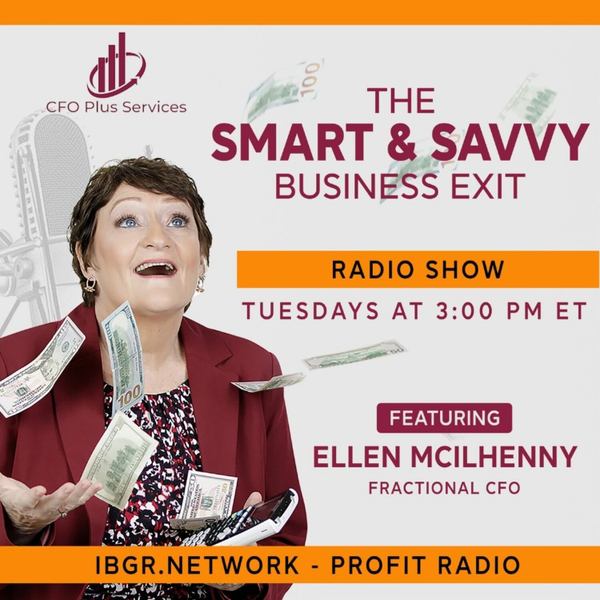 Today's Tuesday Tip - Reflection
The Smart and Savvy Business Exit with Ellen McIlhenny
"My vision is to help increase the value of every business I work with." - Ellen McIlhenny
I am Ellen McIlhenny. "The Smart and Savvy Business Exit" focuses on financial strategies when planning an exit or pivot strategy for your company. Financial confidence not only refers to maximizing value and EBIDTA for the company but also for the owner who wants to exit at the highest possible sales price.
As a former corporate CFO with acquisition experience I have seen the difference financial preparation makes when preparing to sell a company. As a fractional CFO I have made it my mission to help small business owners prepare for a positive transition regardless of when it is planned or what it will look like. Ellen McIlhenny, CEO, CFO Plus Services, cfoplusservices.com
Each episode has additional written information your might find helpful. Here is a complete listing of Show Notes. Want to continue the conversation? Add your thoughts in the comments section available at the bottom of each page of notes on the site. Simply click "read more" and let's get the conversations started!
Download the IBGR Business Growth Radio App for Android and iOS to catch the show live and gain access to even more resources. Find the IBGR Business Growth Radio App on Google Play and in the Apple App Store.