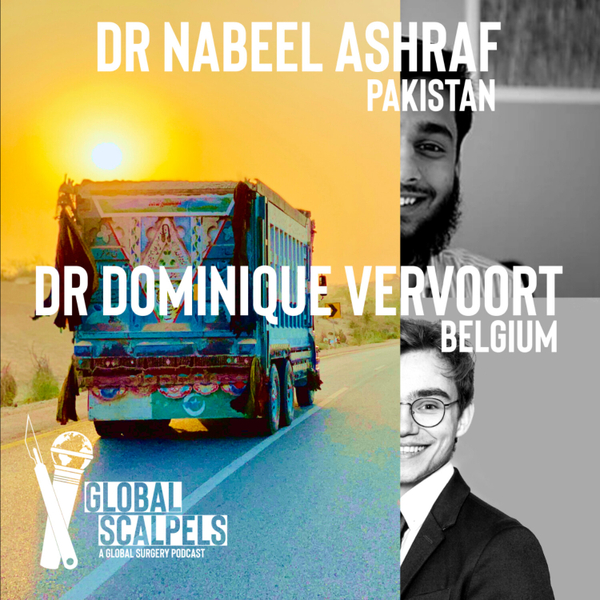 As a country, creating a national long-term strategy to address barriers in your health system is a daunting task. Where do you start? What do you do if you fail? And how to you ensure long-term longevity. It is your responsibility to bring together key stake holders with different backgrounds including: health economics, surgery, business, advocacy, health policy, and so much more! This is where an NSOAP comes in. A National Surgical, Obstetric, and Anesthesia Plan (or NSOAP) is a national strategic plan that uses 6 pillars to strengthen the surgical system as a whole to expand surgical access across the country. The NSOAP is embedded in a national health plan and headed by the Ministry of Health of each country. Join us in this special episode as we talk with two guests about the creation of the NSOAP of Pakistan as well as the power of social media. With more than 500 million Twitter tweets being tweeted daily, how can you raise your voice to bring attention to global surgery? Global Surgery consists of people from different sectors (tech, advocacy, surgeons, and more), different surgical specialities, and different counties, one of the miracles of social media is that there is very minimal barrier to joining and your reach can be much wider than you ever thought possible. The #globalsurgery movement has made huge strides in brining together the global surgery movement. How are you going to leverage your social media to make your mark? And what are the potential changes you could influence? You won't want to miss this episode!
Global Scalpels: A Global Surgery Podcast
Dedicated to the 5 billion without safe and affordable surgery - come explore global surgery heroes in tech, law, war, business, and of course, the OR!