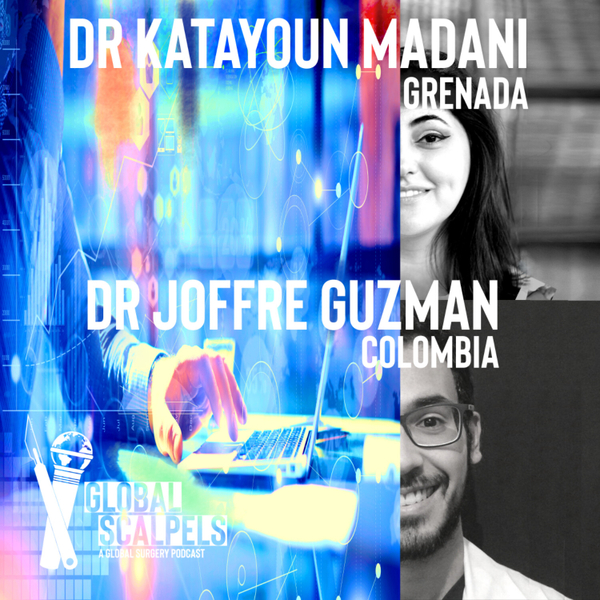 The power of students can be immense. In a team, each person brings something to the table and has different strengths to offer. Students offer the benefit of time, passion, and drive. Mentors offer the benefits of experience, teaching, and context. The combination of student and mentor can bring both to new heights. In the world of global surgery, students have banded together to push the movement forward. One such initiative has been the InciSioN Global Surgery Symposium (IGSS) - an annual student-led global surgery conference, and the largest of its kind in the world! Join us in this powerful episode as we explore the inner-workings of IGSS2020, all that it took to make this virtual conference a reality, and the topics of teamwork, inequity, organizational behavior, and overcoming language as a barrier with two of the convenors of IGSS2020 - Dr. Katayoun Madani and Dr. Joffre Guzman!
Global Scalpels: A Global Surgery Podcast
Dedicated to the 5 billion without safe and affordable surgery - come explore global surgery heroes in tech, law, war, business, and of course, the OR!