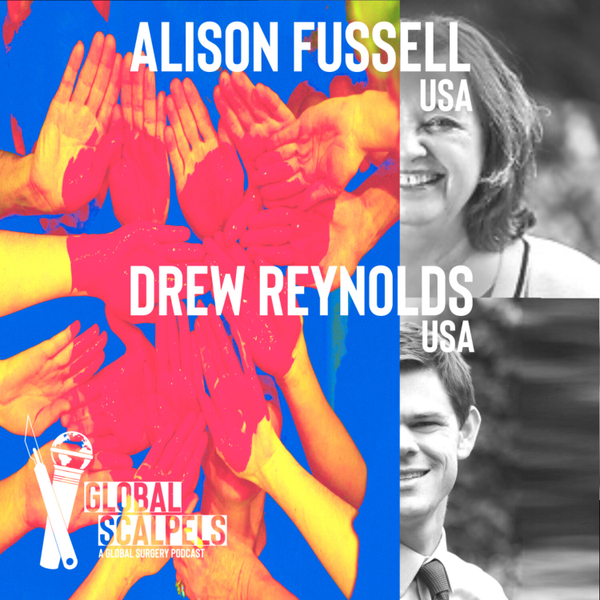 Undergoing surgery is an extremely multifaceted process that includes physical, mental, and social aspects to make it successful. Often when we talk about surgery, we focus on the physical and neglect these other important parts. This is where social work can bring all the pieces together to include the biopsychosocial approach to surgical care - an inter-disciplinary model that connects these three important patient factors. Join us as we talk in this episode about how Drew and Alison are helping to tackle this issue for pediatric populations around the globe!
Global Scalpels: A Global Surgery Podcast
Dedicated to the 5 billion without safe and affordable surgery - come explore global surgery heroes in tech, law, war, business, and of course, the OR!