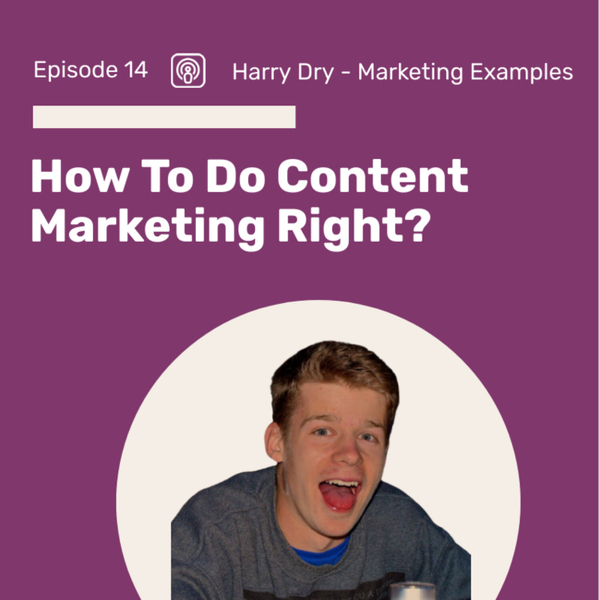 Growth Marketing Stories
How Marketing Examples Got Amazing Traction With Simply Doing Good Content
E14
41:10
October 28th 2020
In this episode, we've had fun and light conversation regarding Marketingexamples.com
He recently had a good success with making great content on marketing. His newsletter has 37K+ marketers & his twitter has 72K+ followers. 
We've talked about:
How Harry started Marketing Examples. The story behind it.
Why & How his content is getting viral?
How he finds good content?
What means "better" and "selective" when choosing a content piece? 
How to do it better?
How to get viral on twitter?
My key learning from this episode is how Harry thinks about his content. This episode is pure gold for content marketers.
You can find Harry's content here:
If you like this episode, tweet at GoodMarketingHQ about this.
Growth Marketing Stories
Growth Hacking is BS. There's no quick way of making tons of money in the short term. Instead, we should focus on growth stories and growth flywheels. I believe you have to wait it out and do consistently smaller experiments, and initiatives to grow business as a growth marketer. This show is for growth marketers.
This is a show about growth marketing stories, where we explore how growth marketers and their case studies explore deeply what's really moving their business needle and to get inspired.
Every week we'll focus on one inspiring story that will tickle your creative neurons to find inspiration for your own work. 
This is Growth Marketing Stories.