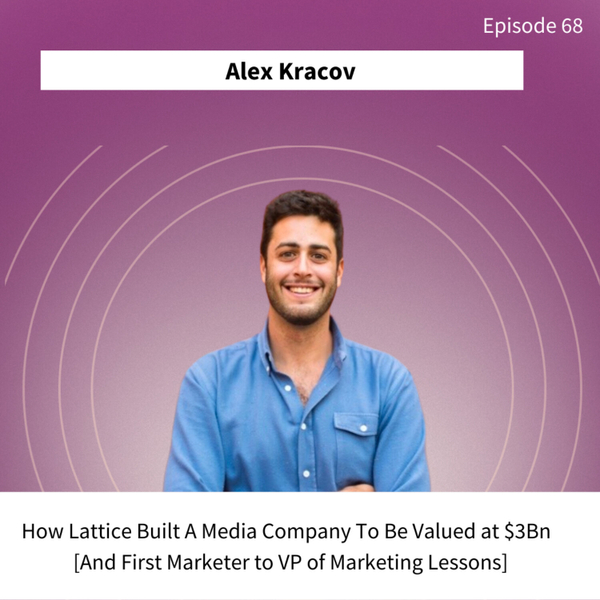 Growth Marketing Stories
How Lattice Grew to a $3Bn Valuation By Building a Media Brand [And First Marketer to VP of Marketing Lessons]
Alex Kracov, the marketer I admire, came to the pod to share his lessons and stories for building a marketing team.
Show notes:
1:36 - About Alex and his story of how he got in
4:15 - Keeping pace with a billion-dollar valuation company
5:44 - How do marketers in their career join a unicorn early
8:31 - How Alex was able to build a media company for HR people
12:23 - How to build a community that sticks
15:41 - Becoming a media company is overwhelming, how to do it right?
22:01 - How Alex grew to be a VP of Marketing (lessons)
27:18 - How to manage folks who have more experience than you?
29:32 - How to manage up?
34:02 - How did he come up with Dock
Key links
Growth Marketing Stories
Growth Hacking is BS. There's no quick way of making tons of money in the short term. Instead, we should focus on growth stories and growth flywheels. I believe you have to wait it out and do consistently smaller experiments, and initiatives to grow business as a growth marketer. This show is for growth marketers.
This is a show about growth marketing stories, where we explore how growth marketers and their case studies explore deeply what's really moving their business needle and to get inspired.
Every week we'll focus on one inspiring story that will tickle your creative neurons to find inspiration for your own work. 
This is Growth Marketing Stories.