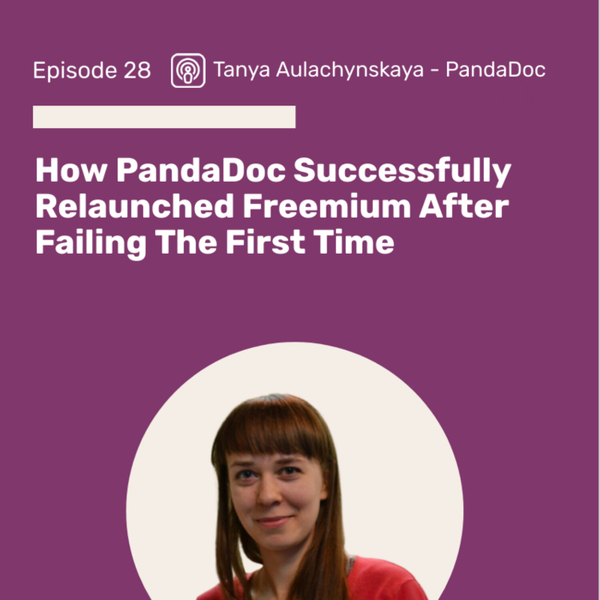 Growth Marketing Stories
How PandaDoc Successfully Relaunched Freemium After Failing The First Time
E28
30:43
February 21st 2021
In this episode, we're going to dive into PanaDoc's freemium launch during a pandemic.
Show notes & key topics we've discussed:
00:00 - 6 freemium tips from Claude Hopkins in his book Scientific Advertising.
02:34 - What is Product-Led Growth?
04:27 - How did PandaDoc launch their freemium and Why?
11:12 - How do you balance between freemium and free trial offering (if you have both)?
14:49 - How did you actually make sure that salespeople keep getting the leads in freemium?
16:29 - What happens if people downgrade because of freemium?
18:49 - What metric was moved by Product-Led Growth strategy i.e. freemium?
21:22 - Did they change lifecycle emails from free trial to freemium? How do you find a balance?
23:12 - How should you think about value metrics and pricing to not lose business while launching freemium? 
25:57 - When is the right time to launch a freemium offering?
Links
Growth Marketing Stories
Growth Hacking is BS. There's no quick way of making tons of money in the short term. Instead, we should focus on growth stories and growth flywheels. I believe you have to wait it out and do consistently smaller experiments, and initiatives to grow business as a growth marketer. This show is for growth marketers.
This is a show about growth marketing stories, where we explore how growth marketers and their case studies explore deeply what's really moving their business needle and to get inspired.
Every week we'll focus on one inspiring story that will tickle your creative neurons to find inspiration for your own work. 
This is Growth Marketing Stories.