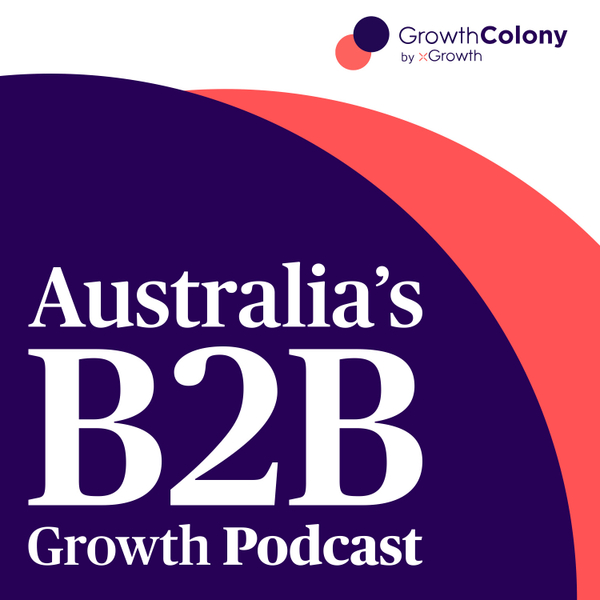 Shahin chats with Andrea Clatworthy, former Global Head of Account-Based Marketing (ABM) at Fujitsu about how to approach pipeline acceleration and Deal-Based Marketing (DBM).
Andrea is B2B Tech marketing veteran, currently at Fujitsu leading the Account-Based Marketing and Deal-Based Marketing approach globally.
ABM at Fujitsu is mostly 1:1, some 1:few, and Andrea has been driving the approach across geographies since starting it originally in the UK in the last decade. 
A regular keynote speaker and occasional podcaster, Andrea has a wealth of experience which she generously shares.
The episode covers:
How to implement DBM
The importance of storytelling
What ways DBM can go wrong
How to personalise within DBM
Resources mentioned in this episode:
You can access the extended show notes right here!
_________________
For your copy of the State of ABM in APAC Report (2022): https://xgrowth.com.au/abm-report/
Miss out on our latest webinar? Listen here: https://xgrowth.com.au/blogs/programmatic-abm/
Join the Slack channel: https://growthcolony.org/slack
Hosted & Produced by Shahin Hoda, Allysa Maywald & Alexander Hipwell, from xGrowth
We would love to get your questions, ideas and feedback about Growth Colony, email [email protected]
Growth Colony: Australia's B2B Growth Podcast
We chat with B2B founders, CMOs, marketing & sales leaders about their successes, failures, what is working for them today in the B2B marketing world and everything in between.
Each week we dive deep into B2B topics including account-based marketing (ABM), demand generation, lead nurturing, sales and marketing alignment, automation, content marketing, marketing leadership and many more!
Hosted by Shahin Hoda
Produced by Shahin Hoda, Alexander Hipwell & Allysa Maywald from xGrowth.