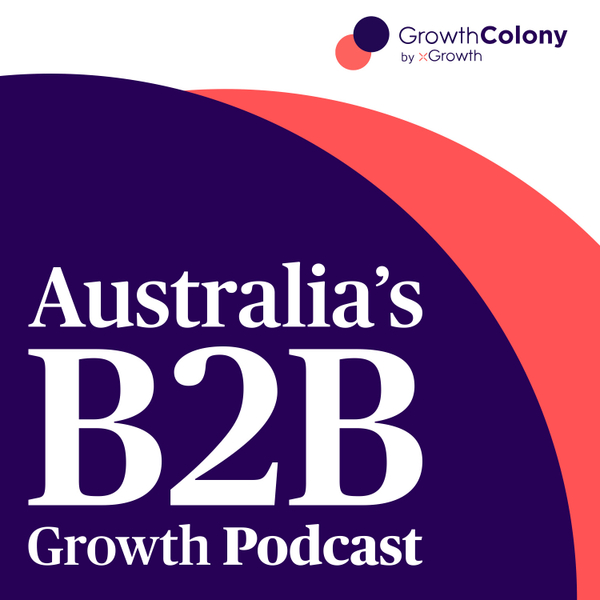 Shahin chats with Daniel McDermott, Senior Marketing Director, APAC at Mimecast about how the Mimecast ANZ team secured its own brand budget for the region from their HQ in the UK.
With his expert knowledge and insights from 20+ years of experience, Dan drives the highly regarded Get Cyber Resilient blog and podcast. Launched in 2019, he provides specialist advice, threat insights, practical applications and commentary on the brand risks that are associated with cyber-attacks to the local market. Dan is called on for comment on the reputational and financial fallout of such attacks and the preventative and response measures brands can take to protect themselves from and minimise such fallout. 
A B2B marketing expert, who has twice been included in the prestigious CMO50, the strategies Dan leads are designed to position and grow brand value through effective segmentation and communication of integrated value propositions underpinned by the brand promise. 
Dan firmly believes in applying foundational marketing principles while constantly looking at new and innovative ways to engage target markets and grow the business.
Resources mentioned in this episode:
_________________
For your copy of the State of ABM in APAC Report (2022): https://abm.xgrowth.com.au/report/
Join the Slack channel: https://growthcolony.org/slack
Hosted & Produced by Shahin Hoda, Allysa Maywald & Alexander Hipwell, from xGrowth
We would love to get your questions, ideas and feedback about Growth Colony, email [email protected]
Growth Colony: Australia's B2B Growth Podcast
We chat with B2B founders, CMOs, marketing & sales leaders about their successes, failures, what is working for them today in the B2B marketing world and everything in between.
Each week we dive deep into B2B topics including account-based marketing (ABM), demand generation, lead nurturing, sales and marketing alignment, automation, content marketing, marketing leadership and many more!
Hosted by Shahin Hoda
Produced by Shahin Hoda, Alexander Hipwell & Allysa Maywald from xGrowth.