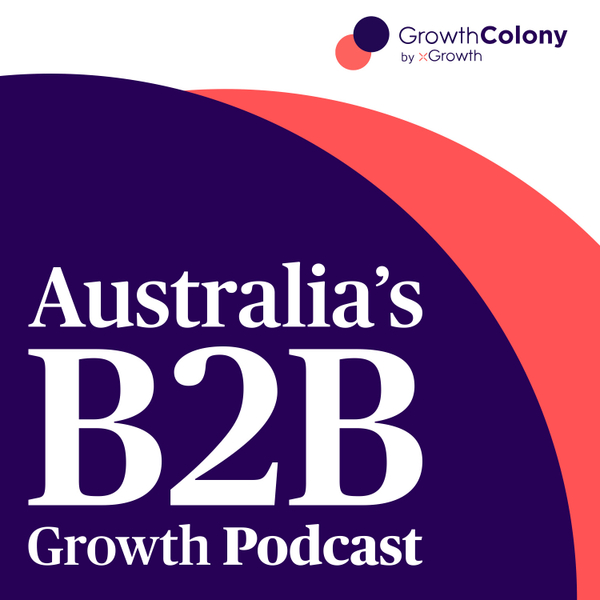 Shahin Hoda chats with David Fisher, a Sales Hall of Fame Inductee, Speaker, Author and Coach. They discuss how marketers should collaborate with the sales team to turn them into brand advocates for the business on LinkedIn.
David J.P. Fisher (also known as D. Fish) is a speaker, coach, and author of 9 books, including the best-selling Hyper-Connected Selling and Networking in the 21st Century: Why Your Network Sucks and What to Do About It. 
David helps salespeople, business owners, and entrepreneurs understand the Sales Sherpa™ Path, where social media, networking, and traditional sales skills are the key to providing value and staying relevant.
Check out David's books: https://davidjpfisher.com/bookstore/
Join the Slack channel: https://growthcolony.org/slack
Growth Colony: Australia's B2B Growth Podcast
We chat with B2B founders, CMOs, marketing & sales leaders about their successes, failures, what is working for them today in the B2B marketing world and everything in between.
Each week we dive deep into B2B topics including account-based marketing (ABM), demand generation, lead nurturing, sales and marketing alignment, automation, content marketing, marketing leadership and many more!
Hosted by Shahin Hoda
Produced by Shahin Hoda, Alexander Hipwell & Allysa Maywald from xGrowth.