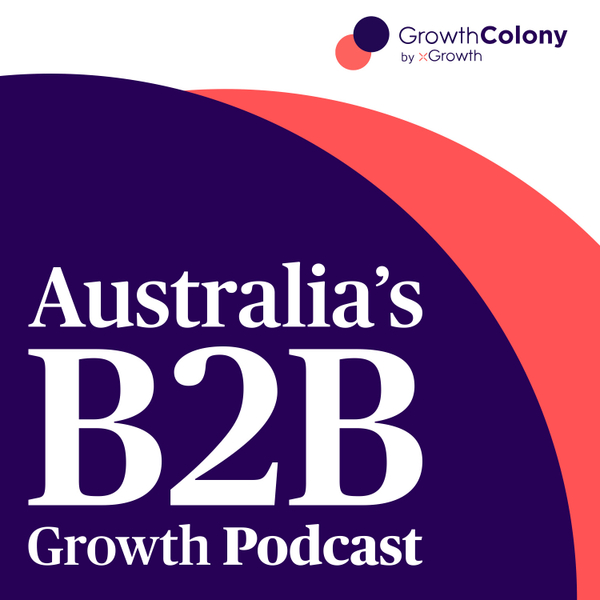 Shahin chats with Debra Sutton, Regional Vice President of Marketing for Asia Pacific at WalkMe, about how B2B marketers should change their view when it comes to attribution and approach it in a way that will strengthen their position in the organisation and help them build a stronger relationship with the sales team.
Debra is an innovative and creative senior marketing executive with 20 years of experience and a proven track record of achievement with leading technology brands; Adobe, HP, Oracle, ServiceNow and currently WalkMe.
She has won multiple "MVP" awards and was a finalist in the ARN - Channel News Innovation Awards (Marketing Excellence Vendor category) for her WalkMe™ Challenge campaign which has since gone global.
The episode covers:
How to implement humanisation in campaigns
How to build a relationship with sales
What role attribution plays in relationship building
Debra's "C words" to maintaining relationships
Resources mentioned in this episode:
_________________
For your copy of the State of ABM in APAC Report (2022): https://xgrowth.com.au/abm-report/
Miss out on our latest webinar? Listen here: https://xgrowth.com.au/blogs/programmatic-abm/
Join the Slack channel: https://growthcolony.org/slack
Hosted & Produced by Shahin Hoda, Allysa Maywald & Alexander Hipwell, from xGrowth
We would love to get your questions, ideas and feedback about Growth Colony, email [email protected]
Growth Colony: Australia's B2B Growth Podcast
We chat with B2B founders, CMOs, marketing & sales leaders about their successes, failures, what is working for them today in the B2B marketing world and everything in between.
Each week we dive deep into B2B topics including account-based marketing (ABM), demand generation, lead nurturing, sales and marketing alignment, automation, content marketing, marketing leadership and many more!
Hosted by Shahin Hoda
Produced by Shahin Hoda, Alexander Hipwell & Allysa Maywald from xGrowth.