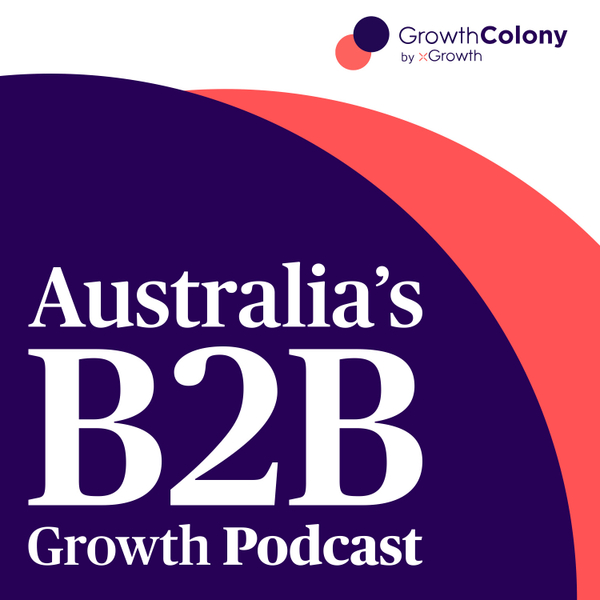 Shahin chats with Greg Nutter, Principal Consultant and Founder of Soloquent Inc., about Marketing in complex sales environments and what marketers should know from the sales side of the equation.
Greg helps business owners and senior sales and marketing executives solve revenue growth problems through direct, indirect, or multi-channel sales models. With over thirty-five years of experience, he has worked with a wide range of companies to develop strategies, programs, processes, and tools to grow revenues, enter new markets, increase sales consistency, and develop skilled sales, channel, and management personnel.
Resources mentioned in this episode:
Greg has read and was impacted by SPIN Selling by Neil Rackham.
His book P3 Selling focuses on the powerful and proven strategies for today's B2B seller.
______
Join the Slack channel: https://growthcolony.org/slack
Hosted & Produced by Shahin Hoda & Alexander Hipwell, from xGrowth
We would love to get your questions, ideas and feedback about Growth Colony, email [email protected]
Growth Colony: Australia's B2B Growth Podcast
We chat with B2B founders, CMOs, marketing & sales leaders about their successes, failures, what is working for them today in the B2B marketing world and everything in between.
Each week we dive deep into B2B topics including account-based marketing (ABM), demand generation, lead nurturing, sales and marketing alignment, automation, content marketing, marketing leadership and many more!
Hosted by Shahin Hoda
Produced by Shahin Hoda, Alexander Hipwell & Allysa Maywald from xGrowth.