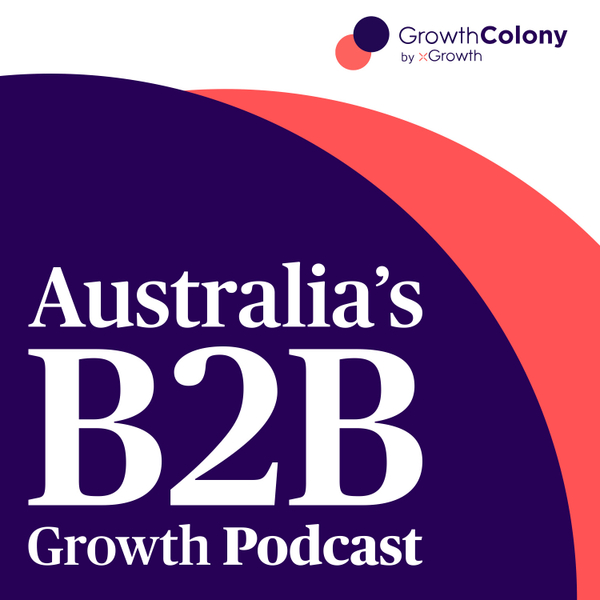 Shahin chats with Hamish Grant, Vice President Marketing at SafetyCulture about product-led growth.
The episode covers:
The PLG model
The importance of company culture in regard to PLG
The importance of all customers
Hamish is an experienced marketer, strategist and business leader with a passion for new technologies and hyper-growth companies. He specialises in category-defining growth strategies from startup to enterprise, and has held a number of senior leadership roles in technology companies in Australia and around the world.
Resources mentioned in this episode:
Play Bigger: How Pirates, Dreamers, and Innovators Create and Dominate Markets
_________________
For your copy of the State of ABM in APAC Report (2022): https://abm.xgrowth.com.au/report/
Miss out on our latest webinar? Listen here: https://xgrowth.com.au/blogs/programmatic-abm/
Join the Slack channel: https://growthcolony.org/slack
Hosted & Produced by Shahin Hoda, Allysa Maywald & Alexander Hipwell, from xGrowth
We would love to get your questions, ideas and feedback about Growth Colony, email [email protected]
Growth Colony: Australia's B2B Growth Podcast
We chat with B2B founders, CMOs, marketing & sales leaders about their successes, failures, what is working for them today in the B2B marketing world and everything in between.
Each week we dive deep into B2B topics including account-based marketing (ABM), demand generation, lead nurturing, sales and marketing alignment, automation, content marketing, marketing leadership and many more!
Hosted by Shahin Hoda
Produced by Shahin Hoda, Alexander Hipwell & Allysa Maywald from xGrowth.