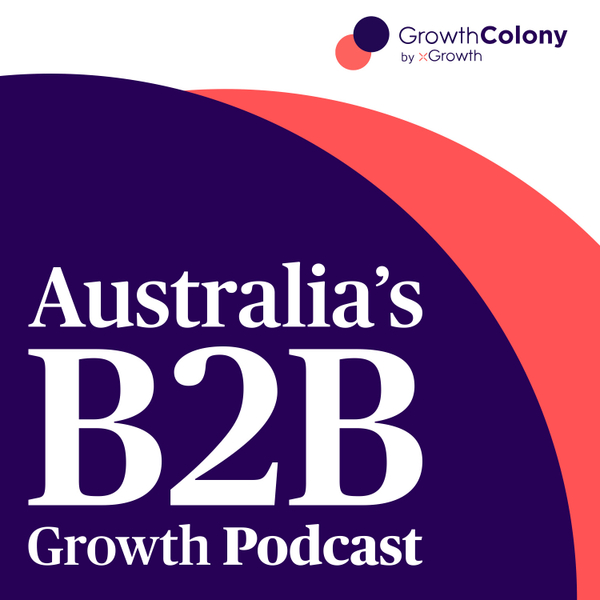 Shahin chats with Kelly Harvey, Head of Marketing at IntelliHR about how to leverage micro changes to completely transform marketing output and hit your KPIs one after another.
A natural-born storyteller, Kelly knows what it takes to build a B2B brand. Her career spans 15 years driving results across the full gamut of strategic marketing, public relations and communications. Having spent the last ten years working in SaaS she's a big believer in making data-driven marketing decisions and putting the customer at the forefront of everything she does. She is passionate about building high-performing teams that deliver tangible results.
Today, Kelly heads up the marketing team at IntelliHR, the people platform, which was born out of the market's need for technology that provides deep people insights and empowers HR leaders.
Resources mentioned in this episode:
_________________
For your copy of the State of ABM in APAC Report (2022): https://abm.xgrowth.com.au/report/
Join the Slack channel: https://growthcolony.org/slack
Hosted & Produced by Shahin Hoda, Allysa Maywald & Alexander Hipwell, from xGrowth
We would love to get your questions, ideas and feedback about Growth Colony, email [email protected]
Growth Colony: Australia's B2B Growth Podcast
We chat with B2B founders, CMOs, marketing & sales leaders about their successes, failures, what is working for them today in the B2B marketing world and everything in between.
Each week we dive deep into B2B topics including account-based marketing (ABM), demand generation, lead nurturing, sales and marketing alignment, automation, content marketing, marketing leadership and many more!
Hosted by Shahin Hoda
Produced by Shahin Hoda, Alexander Hipwell & Allysa Maywald from xGrowth.