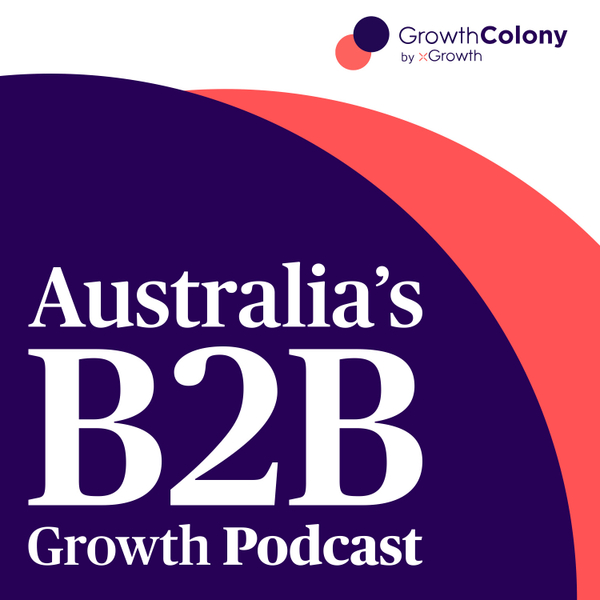 Shahin chats with Tracy Gawthorne, Vice President & Chief Marketing Officer for Asia Pacific at Capgemini, about how to prepare your marketing team for the new year.
Tracy has more than 20 years' experience building great brands and great teams, connecting with clients and driving growth in markets across the globe.
She is a passionate advocate for inclusion and diversity; constantly curious about life and leadership; forever grateful for family and friends.
Tracy is involved in many initiatives to advance gender equity and has a long history of supporting women in leadership.
The episode covers:
Understanding organisation value
The importance of having a core skill
How to approach face-to-face interaction
The importance of partnerships
Resources mentioned in this episode:
_________________
For your copy of the State of ABM in APAC Report (2022): https://xgrowth.com.au/abm-report/
Miss out on our latest webinar? Listen here: https://xgrowth.com.au/blogs/programmatic-abm/
Join the Slack channel: https://growthcolony.org/slack
Hosted & Produced by Shahin Hoda, Allysa Maywald & Alexander Hipwell, from xGrowth
We would love to get your questions, ideas and feedback about Growth Colony, email [email protected]
Growth Colony: Australia's B2B Growth Podcast
We chat with B2B founders, CMOs, marketing & sales leaders about their successes, failures, what is working for them today in the B2B marketing world and everything in between.
Each week we dive deep into B2B topics including account-based marketing (ABM), demand generation, lead nurturing, sales and marketing alignment, automation, content marketing, marketing leadership and many more!
Hosted by Shahin Hoda
Produced by Shahin Hoda, Alexander Hipwell & Allysa Maywald from xGrowth.