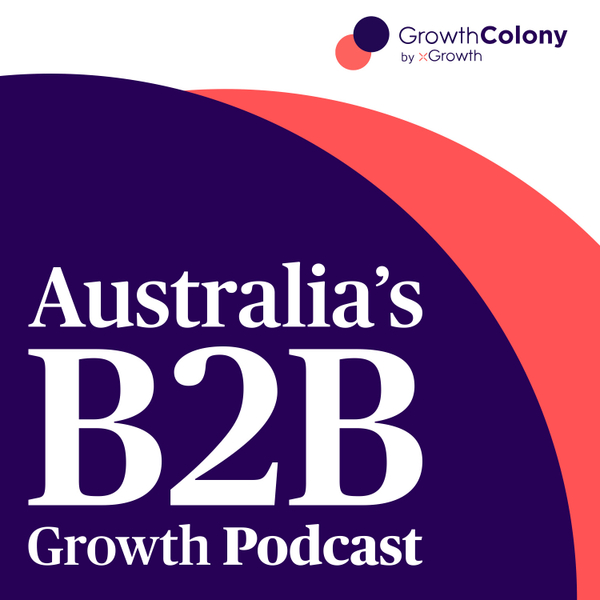 Shahin chats to Vincent Cotte, Senior Director Go-To-Market Marketing ANZ at Salesforce about how the team at Salesforce approaches designing go-to-market strategies and what other marketers can learn from the process.
Vincent is responsible for Salesforce's sales, analytics and platform go-to-market across the Asia-Pacific. Working to ensure an open line of communication between customers and product management, as well as educating the market on the opportunities possible using Salesforce's capabilities.
Join the Slack channel: https://growthcolony.org/slack
Growth Colony: Australia's B2B Growth Podcast
We chat with B2B founders, CMOs, marketing & sales leaders about their successes, failures, what is working for them today in the B2B marketing world and everything in between.
Each week we dive deep into B2B topics including account-based marketing (ABM), demand generation, lead nurturing, sales and marketing alignment, automation, content marketing, marketing leadership and much more!
Hosted by Shahin Hoda
Produced by Shahin Hoda & Alexander Hipwell from xGrowth