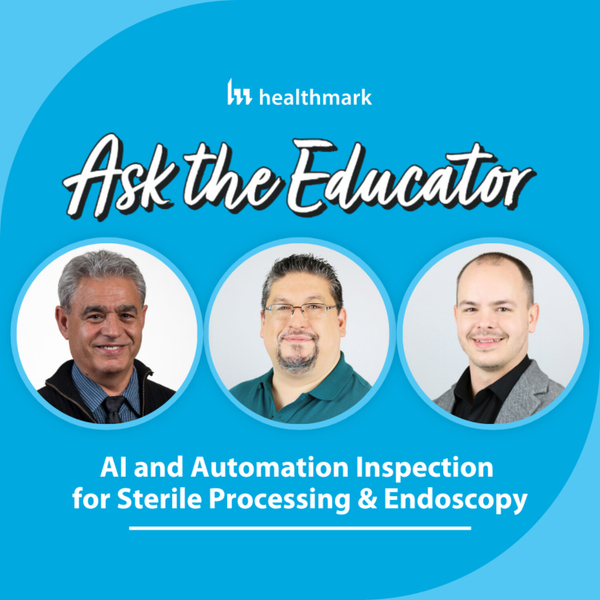 Ask the Educator
AI and Automation Inspection for Sterile Processing & Endoscopy
E98
15:02
October 12th 2023
How ready is your department for the revolutionary changes that are coming with Artificial Intelligence (AI)? In this podcast episode, we'll talk with the father of the modern borescope, Jahan Azizi, about how automation and AI are going to change the way we do our inspection steps. Can it really be this easy? 
Ask the Educator
Medical device processing is critically important to the safety of patients everywhere. This podcast from Healthmark Industries is about answering questions and sharing knowledge related to sterile processing, endoscopy, infection prevention, biomedical engineering, leadership, and products. Have a question you would like answered on the show? Send it to our email address [email protected].
Meet the Host
Kevin Anderson is a Clinical Education Coordinator for Healthmark Industries. He is a registered nurse (BSN) with multiple certifications including CNOR, CSSM, CRCST, CHL, CIS and CER.
Before joining Healthmark Industries, Kevin worked for 18 years in the acute care setting serving in various clinical and leadership capacities including clinical coordinator of general surgery, operating room manager and manager of sterile processing and endoscopy services. His sterile processing team was recognized with IAHCSMM's Confidence Builder Award for their outstanding quality improvement in 2018.