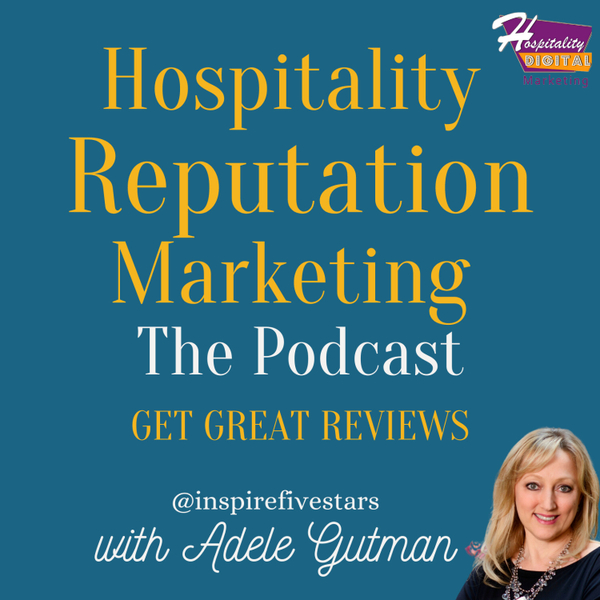 What's in your tech stack enhancement plans this year? Contactless, AI, CRM, CRS, PMS, Revenue Management, all great tools that everyone should have and use to the fullest.
But according to Jordan Ekers, the Co-Founder of Nudge, technology alone will not transform your business' guest experience nor your ability to retain clients and employee's loyalty without working to win the hearts and minds of your team. When everyone is fully engaged and aligned with your company's mission, goals and values, incredible financial results will follow.
 No, I am not talking about Reputation Management tools, although they are wonderful to have and very worthwhile.
 I had the pleasure of speaking with Jordan, who talked with me about how Nudge, an internal communication tool that can help hospitality leaders transform the culture of companies by facilitating 2-way communication between teams and leadership.
 Is that a Marketing tool? I say, 100% yes! Absolutely!
Your Business' Reputation is the foundation on which to build any commercial strategy for success. Sales, Marketing, and Revenue initiatives will all be greatly impacted by the loyalty created on the strength of your Guest Experience.
 Decision-makers will check your hotels' reviews before booking…
after your sales team has made a call to a potential client.
after a planner has seen your meetings and events advertising.
after your sales manager has made a great presentation at a tradeshow.
after a traveler has seen your hotel on a meta-search site.
 The list goes on. Great experiences drive loyalty and return visits better than any incentive. Travelers are willing to pay more and stay more often when friction points are minimal and kind, unpretentious service is in abundance. You lower the expense of acquiring new guests when not only do you keep more guests, but you inspire your guest to share their amazing experience with everyone they know and everyone online.
 I hope you enjoy the conversation. If you want to learn how to get the maximum impact from a communication tool like Nudge, please give me a call and I will be happy to help you with your Reputation Optimization plan.
Get Great Reviews! The Hospitality Reputation Marketing Podcast
Welcome to the Hospitality Reputation Marketing Podcast: Get Great Reviews! with Adele Gutman
Adele Gutman's mission is to help hotels, restaurants, and all businesses leverage guest feedback to optimize team performance, create true loyalty, and drive revenue.
A stellar online reputation should never be a footnote to a marketing plan, but should instead take the lead as the foundation of all sales, marketing, and revenue success.
Each week or two, we will spend 20 minutes or more exploring proven best practices, mindsets, techniques, tips, and tools that drive revenue and loyalty businesses, by consistently inspiring 5-Star reviews.
Great reviews are simply an indicator of an agile, guest-centric, well-run business, so we will meet with an array of successful hospitality leaders as we delve into a wide range of topics including:
Leadership
Branding
Culture
Communication
Compassion
Embracing Feedback
Entrepreneurial Mindset
Empowerment
Teamwork
Creative Problem Solving
Coaching
Hiring
Inspiring
Training
Humility
Authenticity
Service Innovation
Product Innovation
Process Innovation
Social Media
Websites
Booking Engine
Email Communications
Reservations
Responding to Reviews and so much more! 
Please join us, subscribe, and share so that we may reach more people and help everyone GET GREAT REVIEWS!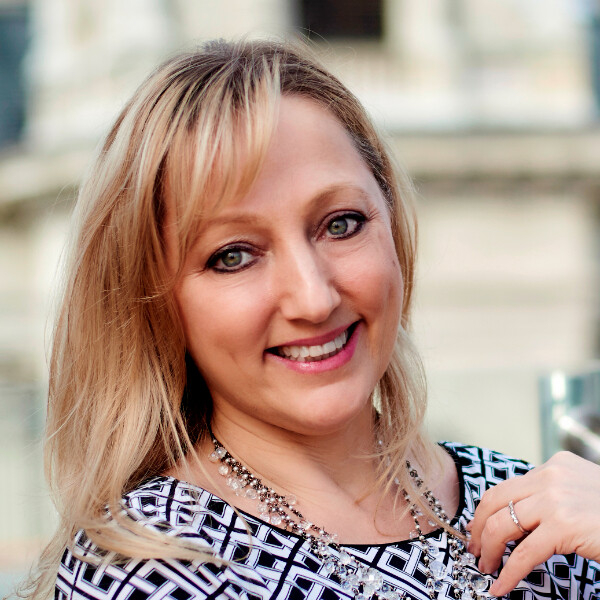 Adele Gutman has been honored as one of the Top 25 Most Extraordinary Minds in Sales & Marketing by the Hospitality Sales and Marketing Association International for achieving exceptional results, driving revenue through Guest Experience and Reputation Cultivation. Adele is also a former HSMAI Marketing Advisory Board Member.
During her tenure as Vice President of the Library Hotel Collection, the brand astonished the hotel industry by repeatedly earning the #1 highest guest satisfaction rating of any luxury hotel brand in the world, receiving a 96.1% Guest Satisfaction rating on the Luxury Brand Report, a ReviewPro survey of 2.7 million annual online reviews.
Every property Adele worked with rose to the top of their market for guest satisfaction on review sites like Tripadvisor, including the Aria Hotel Budapest who was named the #1 Hotel in the World on the 2017 Tripadvisor Travelers Choice Awards.
Now, Adele is happily helping more business managers from all industries from hospitality to healthcare to implement the award-winning, proven methodology she developed over decades, the Five Star Review System.
In this podcast, we will explore together how business leaders from around the world have successfully empowered their teams to deliver the 5-Star service which consistently inspires 5-Star reviews. @inspirefivestars
Support Us
Donate with