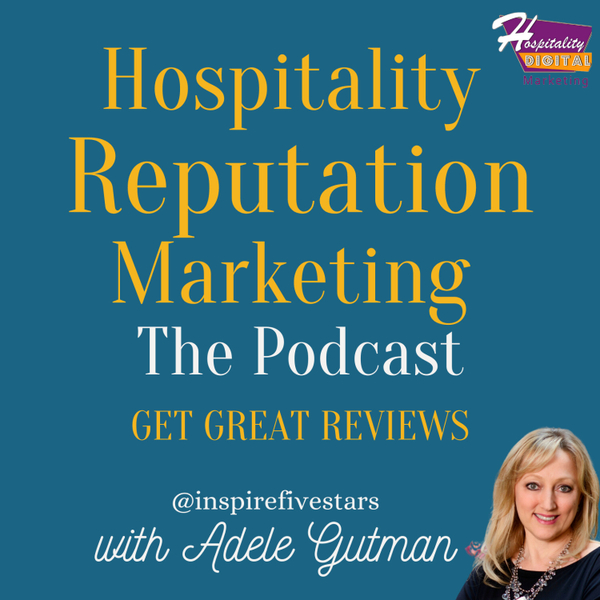 There are so many words of wisdom in this interview with award winning hotelier Gwenn Snider, the owner of Little Gem Resorts. Her hotel, the Nantucket Hotel and Resort in Massachusetts consistently ranks as one of the top three hotels in the USA on the "Best of the Best" TripAdvisor Traveler's Choice Awards- the top 25 most highly rated hotels in the USA, based on the reviews of their guests.
There are many people who will share well meaning posts on "how to manage your online reputation", who have never actually done achieved award-winning guest review success themselves. The mission of the Hospitality Reputation Podcast is to share the philosophy and insights of those who are truly masters at Reputation Cultivation, and whose results speak for themselves.
In this conversation with Nantucket Hotel and Resort Owner, Gwenn Snider, she shared her tips on how she and her team lead by General Manager Jamie Holmes, inspire five-star reviews. 
Being obsessive about the details and committed to creating a unique and welcoming guest experience.
It's all about the small moments, so it is important that everyone feels empowered to be able to change a guest experience in a positive way.
It's surprising what small detail or kindness can make a hotel a traveler's favorite experience.
Never take your guests for granted. Be unrelenting. Things don't get ignored from an operational standpoint. 
Truly listen to every guest review and survey and have leadership respond personally to every complaint.
Kindness goes a long way to change someone from a state of stress to a state of relaxation.
Forget, "it's not possible." Find a way to say, "Yes!"
For more show notes, visit adelegutman.com/blog
Thank you so much for listening!
Please subscribe, send us a comment, and leave a review on Apple Podcasts, YouTube, or Audible.
 You can also join my newsletter by leaving your email on www.adelegutman.com and never miss another episode of the Hospitality Reputation Marketing Podcast. https://www.adelegutman.com/blog
 Here are some other great hospitality podcasts I am sure you will enjoy: 
Loren Gray's Hospitality Marketing Podcast: https://www.hospitalitydigitalmarketing.com/podcasts/
 Lily Mockerman's Hospitality Revenue Management Podcast: https://www.thinkupenterprises.com/podcast/
 Holly Zoba's Hospitality Sales Podcast: https://influencer-sales.com/podcast/
 Dean Schmit's Hospitality Meta Search Podcast: https://www.audible.com/pd/Hospitality-MetaSearch-Podcast/B08K581QTP
Get Great Reviews! The Hospitality Reputation Marketing Podcast
Welcome to the Hospitality Reputation Marketing Podcast: Get Great Reviews! with Adele Gutman
Adele Gutman's mission is to help hotels, restaurants, and all businesses leverage guest feedback to optimize team performance, create true loyalty, and drive revenue.
A stellar online reputation should never be a footnote to a marketing plan, but should instead take the lead as the foundation of all sales, marketing, and revenue success.
Each week or two, we will spend 20 minutes or more exploring proven best practices, mindsets, techniques, tips, and tools that drive revenue and loyalty businesses, by consistently inspiring 5-Star reviews.
Great reviews are simply an indicator of an agile, guest-centric, well-run business, so we will meet with an array of successful hospitality leaders as we delve into a wide range of topics including:
Leadership
Branding
Culture
Communication
Compassion
Embracing Feedback
Entrepreneurial Mindset
Empowerment
Teamwork
Creative Problem Solving
Coaching
Hiring
Inspiring
Training
Humility
Authenticity
Service Innovation
Product Innovation
Process Innovation
Social Media
Websites
Booking Engine
Email Communications
Reservations
Responding to Reviews and so much more! 
Please join us, subscribe, and share so that we may reach more people and help everyone GET GREAT REVIEWS!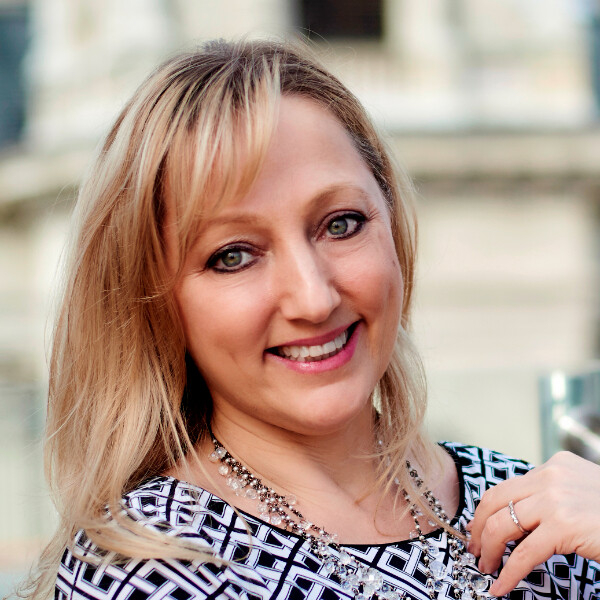 Adele Gutman has been honored as one of the Top 25 Most Extraordinary Minds in Sales & Marketing by the Hospitality Sales and Marketing Association International for achieving exceptional results, driving revenue through Guest Experience and Reputation Cultivation. Adele is also a former HSMAI Marketing Advisory Board Member.
During her tenure as Vice President of the Library Hotel Collection, the brand astonished the hotel industry by repeatedly earning the #1 highest guest satisfaction rating of any luxury hotel brand in the world, receiving a 96.1% Guest Satisfaction rating on the Luxury Brand Report, a ReviewPro survey of 2.7 million annual online reviews.
Every property Adele worked with rose to the top of their market for guest satisfaction on review sites like Tripadvisor, including the Aria Hotel Budapest who was named the #1 Hotel in the World on the 2017 Tripadvisor Travelers Choice Awards.
Now, Adele is happily helping more business managers from all industries from hospitality to healthcare to implement the award-winning, proven methodology she developed over decades, the Five Star Review System.
In this podcast, we will explore together how business leaders from around the world have successfully empowered their teams to deliver the 5-Star service which consistently inspires 5-Star reviews. @inspirefivestars
Support Us
Donate with