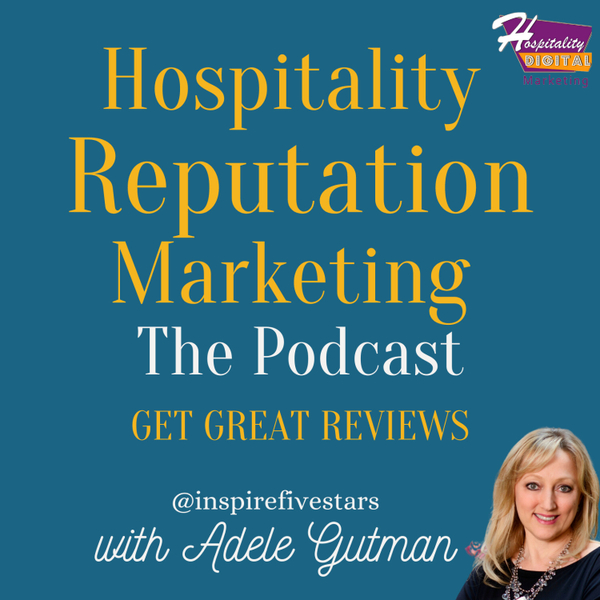 Smart Hospitality Operations = Smart Marketing! A talk with Stuart Butler of Fuel Travel https://www.dropbox.com/t/2Kkt0NcOWa1aGBw9
GM's, DOSM's, and HOTEL OWNERS- You won't want to miss this episode!
Whether you are a veteran in the industry or one of the many newly minted GMs and DOSMs out there that rose to the occasion when duty called during the past year of COVID-19, this episode is for you.
My guest, Stuart Butler is the Chief Operating Officer of Fuel Travel Marketing based in South Carolina is one of the top Hospitality Marketers in the country and the host of the award winning Fuel Hospitality Marketing Podcast. Stuart and I agree the power of guest reviews is one of the most underutilized and misunderstood marketing opportunities for most hotels.
"Reviews are the byproduct of how you operate," says Stuart Butler. But they are the also foundation of your Hospitality Sales, Marketing, and Revenue success, so they require a team approach. I hope you will listen to this episode and think about how to update or initiate your reputation management strategy with full team alignment.
Across the industry, we hear leaders speak about leveraging guest data. Guest feedback is guest data, yet because reputation, guest satisfaction, and guest reviews fall into both marketing and operations, often leaders feel it is not their area. For that reason, reputation is either completely ignored, it's relegated to someone without the leadership position to truly analyze and leverage the data, and sometimes a third party is paid to make it seem as though the feedback was heard, even though it wasn't actually dealt with at the property.
Instead, let guest feedback be the spark of daily creativity and innovation at the property. Let operations and marketing embrace the voice of the guest for insights as to how to make the experience of booking and staying at the hotel easier, faster, more convenient, and absolutely more delightful.
Are you wondering how to change your processes to create more loyal guests? Are you wondering what you need to change in your communications to best win new guests and manage expectations to avoid disappointment for your guests and conflict for your teams to handle? Begin deeply listening to and acting upon the feedback your guest took the time to give you.
Every day is a great day to implement innovation. Just look at your reviews for friction points and ask your team to suggest small actions and creative ways to fix or soften friction points to reduce complaints.
If you are a GM or a DOSM, you cannot afford to be absent from this conversation with your guests and your line staff.
In this podcast, we discuss using reviews, aka "The Voice of the Customer" to:
Identify Friction Points
Spark Innovation
Inform Marketing Decisions
Optimize ROI
Motivate Teams
Develop Future Leaders
Lower Cost of Acquisition
Attract New Guests
Create True Loyalty
Manage Expectations
Create Product and Service Differentiation
Elevate Perceived Value
Enjoy the podcast and please let us know if you have any questions for Adele. 
Send us your email on www.adelegutman.com and never miss another episode of the Hospitality Reputation Marketing Podcast. https://www.adelegutman.com/blog
Also check out Stuart Butler's Fuel Travel Podcast: https://www.fueltravel.com/hotel-marketing-podcast/
Loren Gray's Hospitality Marketing Podcast: https://www.hospitalitydigitalmarketing.com/podcasts/
Lily Hospitality Marketing Podcast: https://www.thinkupenterprises.com/podcast/
Holly Zoba's Hospitality Sales Podcast: https://influencer-sales.com/podcast/
Dean Schmit's Hospitality Meta Search Podcast: https://www.audible.com/pd/Hospitality-MetaSearch-Podcast/B08K581QTP
Get Great Reviews! The Hospitality Reputation Marketing Podcast
Welcome to the Hospitality Reputation Marketing Podcast: Get Great Reviews! with Adele Gutman
Adele Gutman's mission is to help hotels, restaurants, and all businesses leverage guest feedback to optimize team performance, create true loyalty, and drive revenue.
A stellar online reputation should never be a footnote to a marketing plan, but should instead take the lead as the foundation of all sales, marketing, and revenue success.
Each week or two, we will spend 20 minutes or more exploring proven best practices, mindsets, techniques, tips, and tools that drive revenue and loyalty businesses, by consistently inspiring 5-Star reviews.
Great reviews are simply an indicator of an agile, guest-centric, well-run business, so we will meet with an array of successful hospitality leaders as we delve into a wide range of topics including:
Leadership
Branding
Culture
Communication
Compassion
Embracing Feedback
Entrepreneurial Mindset
Empowerment
Teamwork
Creative Problem Solving
Coaching
Hiring
Inspiring
Training
Humility
Authenticity
Service Innovation
Product Innovation
Process Innovation
Social Media
Websites
Booking Engine
Email Communications
Reservations
Responding to Reviews and so much more! 
Please join us, subscribe, and share so that we may reach more people and help everyone GET GREAT REVIEWS!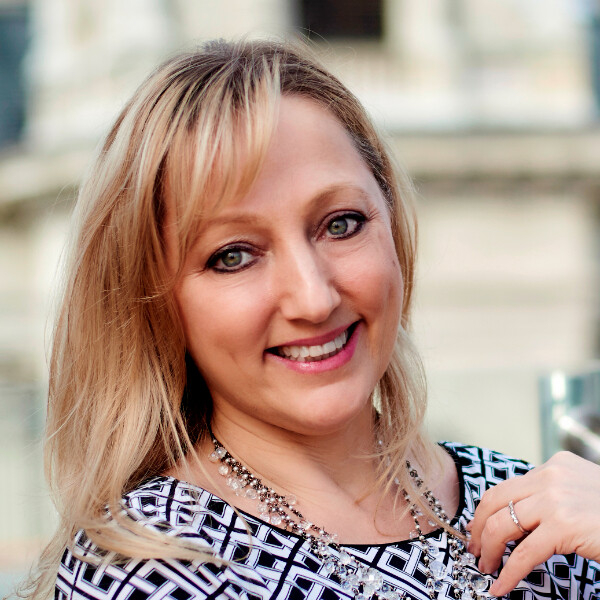 Adele Gutman has been honored as one of the Top 25 Most Extraordinary Minds in Sales & Marketing by the Hospitality Sales and Marketing Association International for achieving exceptional results, driving revenue through Guest Experience and Reputation Cultivation. Adele is also a former HSMAI Marketing Advisory Board Member.
During her tenure as Vice President of the Library Hotel Collection, the brand astonished the hotel industry by repeatedly earning the #1 highest guest satisfaction rating of any luxury hotel brand in the world, receiving a 96.1% Guest Satisfaction rating on the Luxury Brand Report, a ReviewPro survey of 2.7 million annual online reviews.
Every property Adele worked with rose to the top of their market for guest satisfaction on review sites like Tripadvisor, including the Aria Hotel Budapest who was named the #1 Hotel in the World on the 2017 Tripadvisor Travelers Choice Awards.
Now, Adele is happily helping more business managers from all industries from hospitality to healthcare to implement the award-winning, proven methodology she developed over decades, the Five Star Review System.
In this podcast, we will explore together how business leaders from around the world have successfully empowered their teams to deliver the 5-Star service which consistently inspires 5-Star reviews. @inspirefivestars
Support Us
Donate with