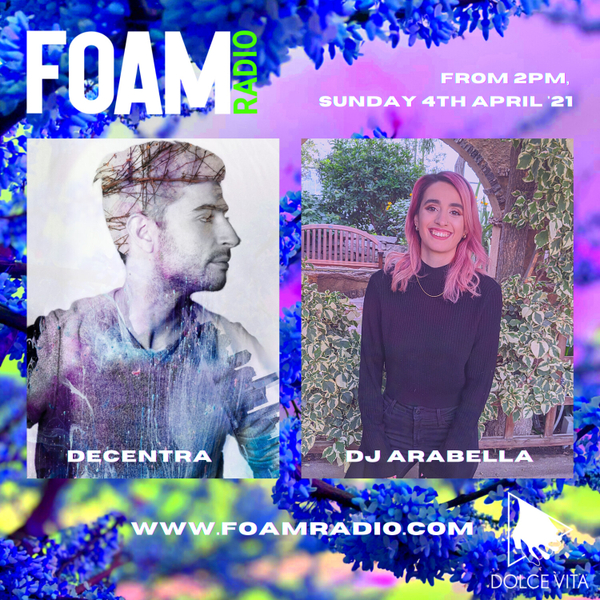 Dolce Vita with Lavinia 006: Easter Day Episode🌼
For our latest episode we were joined by Decentra & DJ Arabella for 2 hours of international musical journey delivered right to your speakers/headphones 🇬🇧🇮🇹🇨🇦
For the first hour, we had our compatriot Decentra. Giorgio Bufalino, also known as Decentra, developed his passion for music during his early age, at the age of 5 he started playing the piano, both classical and contemporary music, for over 10 years. 
His journey as a DJ started in Bristol in 2018 and since then he has shown a clear maturity in his track selection and a decentralised taste in music, as his name might suggest. Even if he declares Techno his main love, you can often catch him playing Disco, House, Electro and anything in between.
He's resident DJ for the Bristol-based techno brands Der Liebe & Apex.
For the second hour, we had DJ Arabella, who will be joining us from Toronto (Canada). 
DJ Arabella (aka Melody) is the self-proclaimed "Queen of the After Party" where she gives listeners an intergalactic adventure through space and time using genres such as house, techno and electronic accented with sassy nostalgic lyrics. She makes it her mission for people to feel safe and included on every dance floor she graces.
Follow the guests
Decentra:
DJ Arabella:
instagram.com/melodyretrograde
FOAM RADIO SHOWS & MIXES and more - house music
We love music on FOAM RADIO with an array of amazing DJs playing live on air around the clock.
House Music
Garage
Reggae
Soul
Hip Hop
and much much more