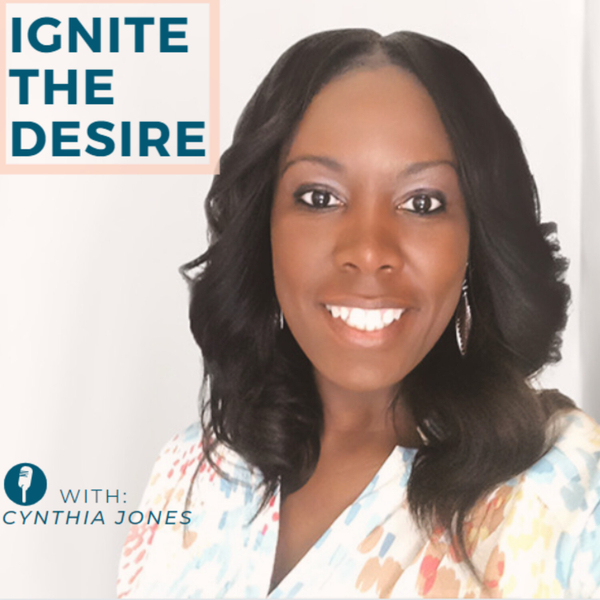 Ignite The Desire
Communicating with a Holistic Approach with Cynthia Kane
E14
32:53
September 21st 2021
Do you want to know how communication can help you show up authentically? How can communication help you gain more peace? Why is self-talk important?
In this episode, Cynthia Jones talks to Cynthia Kane - CEO of Kane International Communication Institute, about why it's important to express yourself. They discuss how peace allows you to be authentic, and how this can help with communication.
Make sure to subscribe to stay fully updated!
Resources:
Learn more about Cynthia Kane -
 https://intentionalcommunicationcertification.mykajabi.com/
Additional Resources
Free confidence guide
https://www.royaltymindsetcoach.com/confidence-guide-opt-in-1
Contact Cynthia Jones:
IG: royaltymindsetcoaching
Website: royaltymindsetcoach.com
Ignite The Desire
Cynthia Jones is the founder of Royal Mindset, a company whose mission is to aspire and motivate others to live the life they desire, no matter the circumstances.  With years of experience, she has a long record of successfully guiding women entrepreneurs through her proven strategies in marketing that make any business profitable. Drawing inspiration from her story, she is able to make their visions a reality through careful planning and training.
Cynthia attained a Bachelor's in Psychology and Double Masters in Cybersecurity. Her knowledge in psychology enables her to understand her client's needs in detail. Hence, she is able to serve you better by focusing on your short-term and long-term goals. She is a compassionate life coach who is focused on an individual's business growth as well as happiness. Cynthia loves being part of your life, seeing you succeed, and providing constructive feedback to ensure that you never stop pursuing your dreams.
Contact Cynthia Jones: