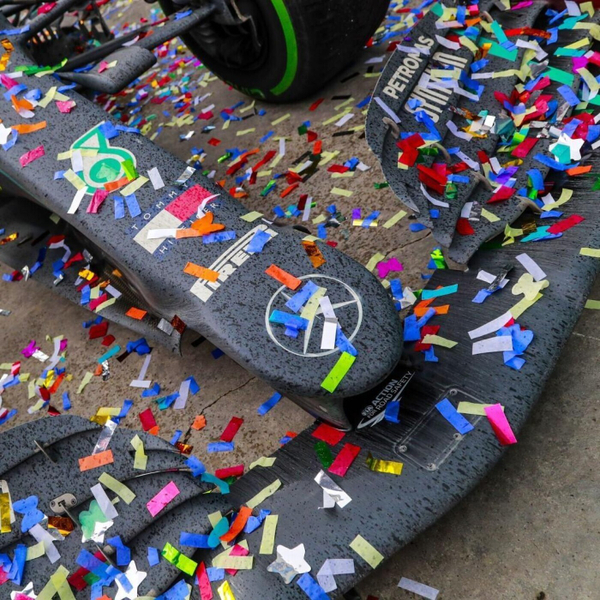 Inside Line F1 Podcast
68: 'Winner Is Never Who You Think It Is' - Inside Line F1 Parody Awards
S2020E68
38:01
December 30th 2020
There's awards and then there's the Inside Line F1 Parody Awards. We've been hosting our awards for eight years and the reason why it's become ever-so-popular is because 'the winner is never who you think it is'.
For this year's Inside Line F1 Parody Awards, Mithila and Kunal discuss the following categories: 1. Drama of the year 2. Joke of the year 3. Radio message of the year 4. Strategy of the year 5. Innovation of the year 6. Driver of the year 7. Victory of the year 8. Oops moment of the year 9. Mystery of the year 10. Influencer of the year
Grab a drink, sit back and tune in to the Inside Line F1 Podcast (https://link.chtbl.com/ilf1p) !
(Season 2020, Episode 68)
Follow our hosts on Twitter: Mithila Mehta (https://www.twitter.com/mith_m) and Kunal Shah (http://www.twitter.com/kunalashah)
Music courtesy: Lucien Byfieldt (https://lucienbyfieldt.bandcamp.com/) Image courtesy: Mercedes
Inside Line F1 Podcast
The Inside Line F1 Podcast is a weekly show that adds humour to the otherwise serious world of Formula 1. Hosted by Mithila and Kunal, this podcast offers an alternative view on the sport, business and politics of Formula 1.
Our Pits To Podium segment is hosted by Soumil and Kunal. This segment brings to you topical news, previews, race debriefs and feature stories from the world of Motorsport.
For your weekly dose of Formula 1 humour, search 'Inside Line F1 Podcast' on your favourite audio streaming app - we are present everywhere on the Internet.
Miss us as you wait for our next episode? Engage with us on Facebook.
Music courtesy: Lucien Byfieldt
Stats courtesy: Sundaram Ramaswami & Nithyanand Ram