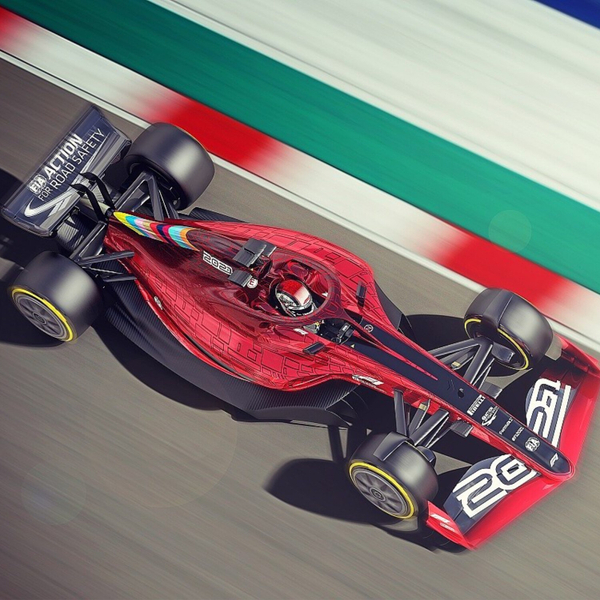 We won't have 10 more seasons of the Netflix-F1 show: Drive to Survive. Daniel Ricciardo will retire from Formula 1 without a World Championship. In fact, four World Champions will retire from Formula 1 in this decade (c'mon, you can guess who!).
Ferrari won't win a Formula 1 World Championship but they will win our hearts when Mick Schumacher races their scarlet red cars. Mclaren won't win a World Championship either and Lando Norris will become a Mclaren veteran in this decade.
Will the Strolls remain in Formula 1 and with them Aston Martin, too? Will Ace Ecclestone (Bernie's son) be groomed into a racing car driver? Will Red Bull Racing find a replacement for Max Verstappen? Will Mercedes' future be a George Russell-Max Verstappen pairing?
Renault-Alpine, Sauber-Alfa Romeo and Alpha Tauri will keep changing names in this decade. And finally, Formula 1 will get rid of the DRS in this decade. Tune in as we look into our crystal ball and predict the future (2021-2030) in our world of Formula 1.
(Season 2021, Episode 03)
Follow our hosts on Twitter: Mithila Mehta and Kunal Shah
Music courtesy: Lucien Byfieldt
Image courtesy: Formula 1
Inside Line F1 Podcast
The Inside Line F1 Podcast is a weekly show that adds humour to the otherwise serious world of Formula 1. Hosted by Mithila and Kunal, this podcast offers an alternative view on the sport, business and politics of Formula 1.
Our Pits To Podium segment is hosted by Soumil and Kunal. This segment brings to you topical news, previews, race debriefs and feature stories from the world of Motorsport.
For your weekly dose of Formula 1 humour, search 'Inside Line F1 Podcast' on your favourite audio streaming app - we are present everywhere on the Internet.
Miss us as you wait for our next episode? Engage with us on Facebook.
Music courtesy: Lucien Byfieldt
Stats courtesy: Sundaram Ramaswami & Nithyanand Ram