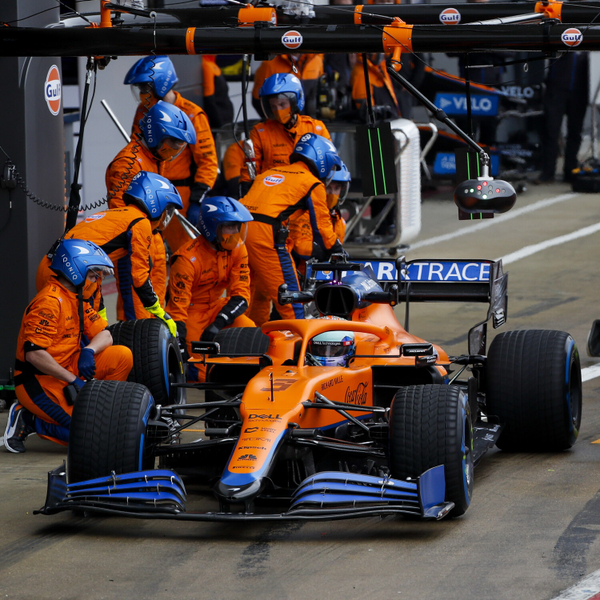 Is Mclaren gearing up to become a superbrand in the world of Motorsport in this decade (2021-30)?
Currently, Mclaren races in Formula 1 and the IndyCar. From next year, Mclaren has expressed interest to race in Formula E. There is talk that the hyper car / LMDh rules will interest Mclaren to field a factory team in the World Endurance Championship and the IMSA (International Motor Sports Association) hosted WeatherTech SportsCar Championship.
In all, Mclaren aims to race in the top-tier series across various Motorsport categories (single seater & sports cars). Could they become the first superbrand in the world of Motorsport?
In this week's episode of the Inside Line F1 Podcast, Mithila and Kunal discuss Mclaren's horizontal expansion in Motorsport, the possibilities of technology, driver and sponsor exposure across series and how the budget cap is a blessing on all counts.
And of course, could a junior driver program be in the offing, too? Tune in!
(Season 2021, Episode 04)
Follow our hosts on Twitter: Mithila Mehta and Kunal Shah
Music courtesy: Lucien Byfieldt
Image courtesy: Mclaren
Inside Line F1 Podcast
The Inside Line F1 Podcast is a weekly show that adds humour to the otherwise serious world of Formula 1. Hosted by Mithila and Kunal, this podcast offers an alternative view on the sport, business and politics of Formula 1.
Our Pits To Podium segment is hosted by Soumil and Kunal. This segment brings to you topical news, previews, race debriefs and feature stories from the world of Motorsport.
For your weekly dose of Formula 1 humour, search 'Inside Line F1 Podcast' on your favourite audio streaming app - we are present everywhere on the Internet.
Miss us as you wait for our next episode? Engage with us on Facebook.
Music courtesy: Lucien Byfieldt
Stats courtesy: Sundaram Ramaswami & Nithyanand Ram