Welcome Team!
In the 5th episode, I have Bryan Entzminger as my guest and they are the best Podcast editor.
In this Podcast you will learn:
 Top 3 Best Practices for Beginner Podcasters.
 Creating a Course for Hindenburg Journalist.
 Falling in love with Podcast Editing.
I was so happy that he shared how you should remember you can always stop and restart with a podcast. It's great advice for beginner podcasters.
Let me know which part of the interview brought you the most value?
Let me know how it will help you to Invest In Yourself. 
Send me an email at [email protected] and I'll read your comments live on the next week's episode.
~~~~~~~~~~~~~~~~~~~~~~~~~~~~~~~~~~~~~~~~~~~~~~~~~~~~~~~~~~~~~~~~~~~~~~~~
Make sure you Invest our awesome guest by showing him some love by following him:
~~~~~~~~~~~~~~~~~~~~~~~~~~~~~~~~~~~~Welcome to Invest in Yourself: The Digital Entrepreneur Podcast. A podcast looking at the world of digital entrepreneurs and the journey of the Host, Phil Better, starting his own Digital business.
Make sure to subscribe to follow along on his journey.
All the Links: https://linktr.ee/PhilBetter
Thanks For Listening
Phil  
~Invest In Yourself~
For the best VPN protection go with NordVPN: https://go.nordvpn.net/SH32M
Invest In Yourself: The Digital Entrepreneur Podcast
Invest In Yourself: the Digital Entrepreneur Podcast is an Award-winning podcast, 2021 Snobby for Best Business Podcast, for Business Owners, Entrepreneurs, Solopreneurs, Freelancers, and CEO's that want to have the chance to listen to leaders in their respected industries sharing the stories and lessons they learned along their journey to success.
Your host, Phil Better, has guests from different parts of the internet that have either created a fully functioning digital business or are just starting out on their digital entrepreneur journey. They have deep and thought-provoking conversations regarding lessons they learned on their journey, tips to help you become successful and tips to avoid the pitfalls they may have faced along their journey to success!
Join him in his journey to learn from some of the individuals who created the life he always wanted to have from his youth, on this amazing Podcast!
Meet the Entrepreneurs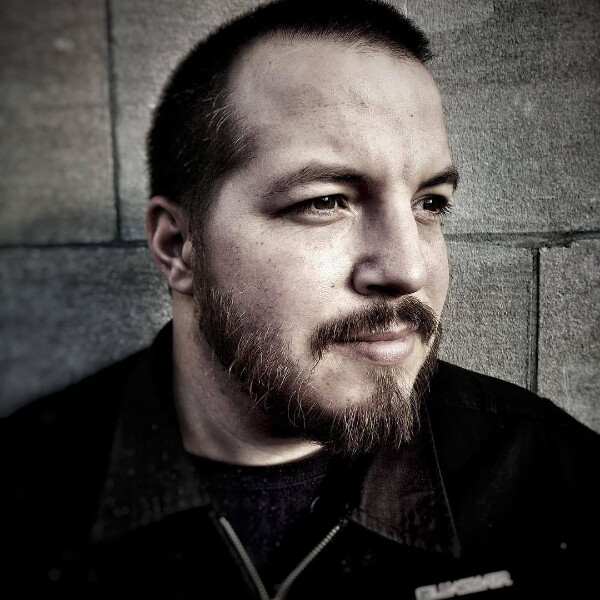 Phil's interest in Podcasting first began when he heard one of Kevin Smith's podcasts on the network Smodcast, back in 2014. Since then he has been listening to a varied genre of podcasts to constantly be up to date with the latest knowledge when it comes to podcasting.
In November 2017 he took the plunge and started his first podcast, The Phil Better Show.
👉After 200 plus episodes
👉6000 downloads
👉200 Facebook followers
The show went on hiatus in 2020, but at the same time, Phil's drive to become a successful Entrepreneur kicked into high gear.
After a few failed attempts, some inner soul searching, he decided to start Investing In Himself by doing the one thing he's great at... Connecting with people.
Starting a new podcast called: Invest In Yourself: A Digital Entrepreneur Podcast
👉 50 interviews with successful Business Owners, Entrepreneurs and Influencers,
👉 Invitation to Media events like Startup SuperCup in Sarlat France.
👉 Created his own Business Phil Better Inc to become a digital entrepreneur himself.
👉Winner of Scene Snobs Podcast awards the Snobby for Best Business Podcast in 2021.
Phil signed his first Client, Lloyd Ross, to produce Money Grows on Trees: The Podcast, an extension to Lloyd's book of the same name, which can be found at www.lloydjross.com
👉 Sits at number 24 all-time in Australia for the How-to category after only 4 weeks!
👉 #1 ranked podcast in Iceland, Australia in the How To category.
👉 50% increase in downloads week to week
Spurred on by the success of his client, Phil launched his third Podcast, Yet to be named, along with the admins of the Facebook group "Stock Market for Beginners" This Podcast goes live every Sunday at 7:30 pm EST to the groups 45 thousand members, with the goal to help people increase their financial literacy so they can start making money from the stock market.
Phil also Produces the 1-2 Podcast with Kendrick and James for the NSPN network which features guests from the world of UFC, Boxing and Mix Martial Arts, previous guests have included: Andrea 'KGB' Lee, Rashad Evans, Jon Anik and many others. Check the show out at: https://www.youtube.com/channel/UCC8cvPKv_CquuGsivhZtC5g