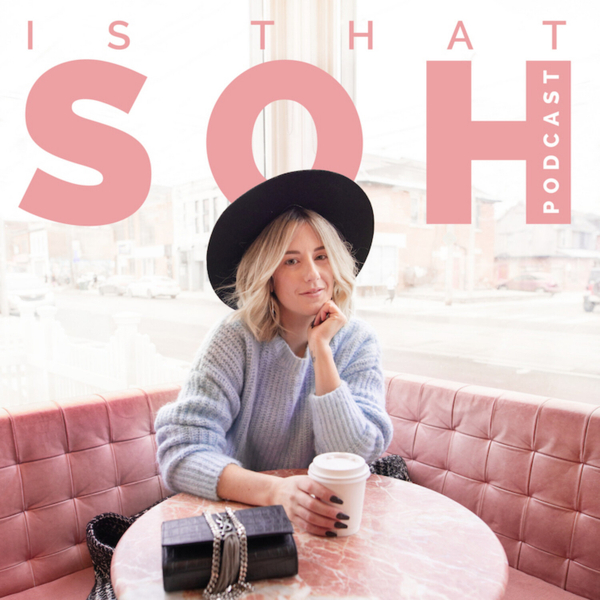 Is That Soh Podcast
How To Overcome Your Quarter-Life Crisis with Tess Brigham
S2E20
43:16
November 23rd 2020
Hello and welcome back to the Is That Soh Podcast!
Today on the podcast we will be chatting with Licensed Psychotherapist and Board-Certified Coach Tess Brigham on how to overcome your quarter-life crisis.
Dubbed 'The Millennial Therapist' by CNBC, Tess has over 15 years of experience, helping thousands of people find their purpose.
In this episode Tess and I chat about decisive decision making, embracing your journey and filling your life with purpose.
If you enjoy this episode and want to show your personal support to the Is That Soh Podcast simply leave a review or screen shot today's episode in the podcast app and share it to your stories! If you decided to share this podcast to your stories, please don't forget to tag me! I would love to hear from you!
FOR SHOW NOTES, PLEASE VISIT: https://bit.ly/3lWldK2
For more information, visit:
-or -
Find Me and Tess On Social Media:
Is That Soh Podcast
Hi There! My name is Soheila (pronounced So-Hey-La) and I am the Chief Content Officer here at the Is That Soh Podcast!
Follow along each week as I share stories, pose questions, and provide insights on various wellness, travel and relationship topics aimed to help us all navigate through this rapidly evolving, modern world a little bit easier.
Here at the Is That Soh podcast we believe that life should always be a work in progress. So come learn, laugh and listen in on unfiltered stories and conversations, so that we can open new doors to inspiration, happiness and forward thinking together!