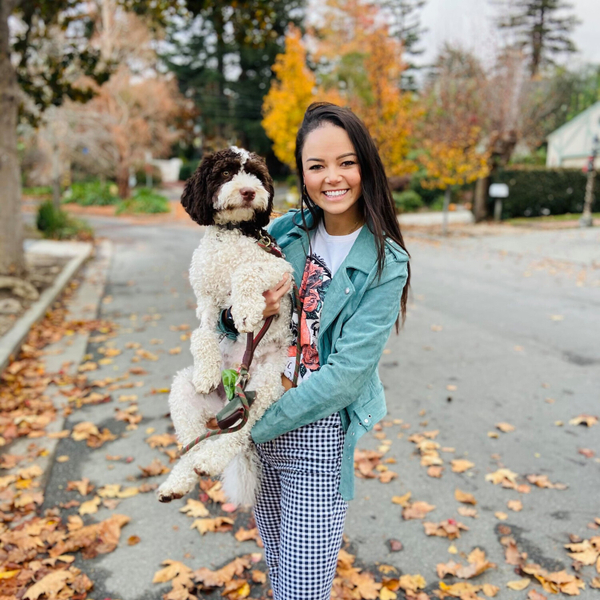 This is a story of a dog named "Z" who disappeared from a pet sitter hired through the Rover app. Nia Morgan is the dog's owner. "Z" is a one-year-old doodle-mix. Nia is 24 young woman who lives in Chicago, IL and has owned "Z" since he was 8 weeks old.  
For the past two and a half months, Nia and her dog have been separated.
On March 18, Nia dropped off her puppy in Chicago at a pet sitter who was supposed to be pre-vetted by Rover. One hour later, without Nia's knowledge, the sitter drove the pup an hour away to Waukegan, IL where he immediately got loose.
For the next five days, the sitter provided false updates on the pup's well-being. The night before Nia was scheduled to pick-up her pup, the sitter said the dog had just gone missing. When Nia returned, she uncovered the sitter's ongoing lie; he had been missing since the morning Nia dropped him off.
Throughout the past couple months, Nia and her family and friends have been doing everything in their power to get the word out about her pup. They're working with the Waukegan Animal Control, a humane investigator, postering the surrounding neighborhoods, have hired drones, and are sharing his story all across social media.
Z is an energetic, smart and curious pup who enjoys long walks, play time with dog friends and his inner circle of friends and family. He's shy at first, but once he opens up he is the most loving dog in the world. Nia is a dedicated dog mom who does everything with her pup. Nia is dedicated to finding her dog and safely bringing him home. She will not stop until he's back in her arms, surrounded by his friends and family. 
Organization / Business Name: Bring The Pup Home
Website: Facebook.com/BringThePupHome
Facebook Page: Facebook.com/BringThePupHome
LET'S TALK PETS - PATTY GIARRUSSO
The Let's Talk Pets Story
Patty combines educational resources and feel-good stories each week with the main focus on lost pet recovery and pet retention, pet safety, pet health, training and more.
Patty shares true stories of lost pets that are reunited with their owners, veterinarians offering important pet health advice, rescue groups sharing information about their organizations, trainers sharing tips on problems pet owners face, pet health and anxiety issues and different pet products and services among other topics.
Patty is the Founder & President of Lost Pet Services, Inc., a nonprofit organization dedicated to reuniting lost pets. Her organization has helped reunite thousands of pets in the Sarasota/Manatee counties FL area since 2013 and funded tens of thousands in medical care to strays and owned pets.
Lost Pet Services Facebook group has grown to over 41,000 fans and continues to grow by 100s every month. It is her mission to educate others on systemic lost pet recovery methods and ways to keep our pets safe.
Remember, a lost pet can't tell anyone where it lives, so it's up to us to help them.
Support Us
Donate with