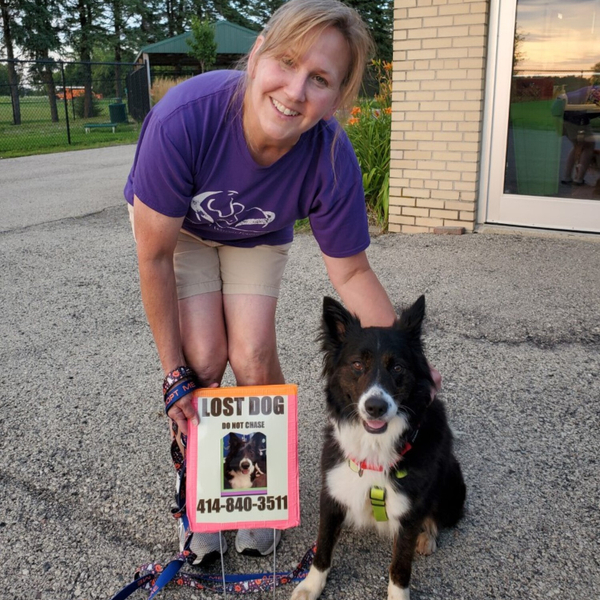 A year ago Octavia, the 3 year old Border Collie, busted through a front porch glass window and started her 91 day journey through Wisconsin.  Finding Octavia was no easy task. Octavia was chased out of the area (by well meaning searchers), with no further sightings. Today we will go over Octavia's story and it will help teach us about lost dog behavior and how one person made it her mission to bring her home safe along with some of the dedicated volunteers from Lost Dogs of Wisconsin.
Karen Lietz, is on the Board of Directors of the Dodge County Humane Society in Juneau, WI. Karen has been on the board since 2011. The Dodge County Humane Society is a 501(c)(3) nonprofit organization whose mission it is to promote animal welfare by providing care and shelter to animals in need, facilitating adoptions and educating the public.
Facebook Page: Dodge County Humane Society (Juneau, WI)
LET'S TALK PETS - PATTY GIARRUSSO
Patty combines educational resources and feel-good stories each week with the main focus on lost pet recovery and pet retention, pet safety, pet health, training and more.
Patty is the Founder & President of Lost Pet Services, Inc., a nonprofit organization dedicated to reuniting lost pets. Her organization has helped reunite over 15,000 pets in the Sarasota/Manatee counties FL area since 2013.
As of 2021, the Lost Pet Services Facebook group has grown to over 35,000 fans and continues to grow by 100s every month. It is her mission to educate others on systemic lost pet recovery methods and ways to keep our pets safe. Remember, a lost pet can't tell anyone where it lives, so it's up to us to help them.
Support Us
Donate with