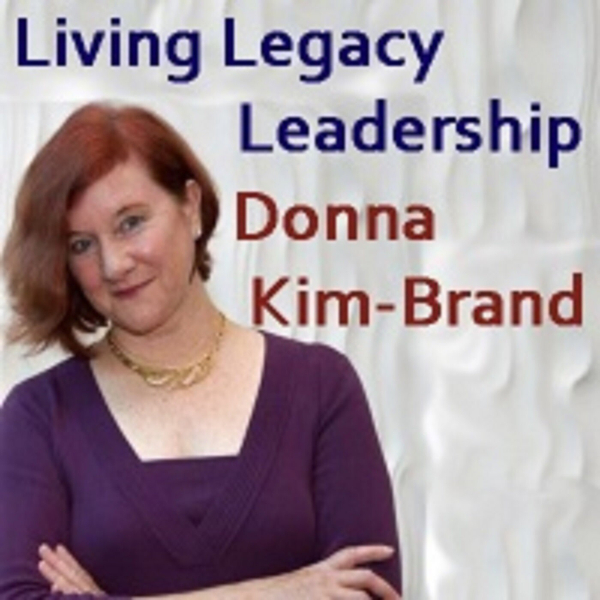 From heart-felt work at the Departments of Justice and Education, to the US Agency for International Development to private counseling, Ami Cuervo has been an advocate and activist on behalf of high-risk youth and their education. She has created ground-breaking programs and grants supporting a range of issues from 'in-school suspension' to reducing underage drinking, to prevention of absenteeism, alienation and suicide. Meet an education insider working for outliers of the system.
Living Legacy Leadership
Donna Kim-Brand is a Creative Brain Trainer and Legacy Strategy Coach, as well as speaker, and author of 7 books. Through her company, 'Game Changer Thinking', Donna works with leaders and their organizations to uplevel Thinking, Creativity and Mindgility for consistent value-creation and results-focused collaboration. She has a soft spot for later career professionals who don't intend to be rocking- chair-retirees but aren't yet sure how to make the most impact with their lifetime of skills and expertise. Donna is pioneering the concept of Living Legacy, where you live an epic life on your terms while also adding value and creating impact as you go. After all, the life you live is the legacy you leave.​