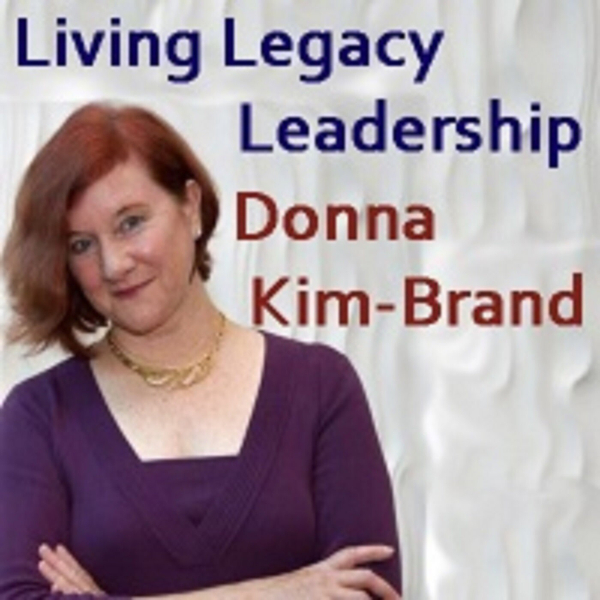 Seared early with a love of learning thanks to a teacher who valued and engaged each student by putting a musical instrument into their young hands, Renee has been teaching for over 50 years. A red-headed firebrand, she shares key distinctions in teaching and learning for all ages and ranges of learners. Exceptional, mainstream and gifted students all learned how to find their voice when Mrs. Kessler was on their side. And she's still at it!
Living Legacy Leadership
Donna Kim-Brand is a Creative Brain Trainer and Legacy Strategy Coach, as well as speaker, and author of 7 books. Through her company, 'Game Changer Thinking', Donna works with leaders and their organizations to uplevel Thinking, Creativity and Mindgility for consistent value-creation and results-focused collaboration. She has a soft spot for later career professionals who don't intend to be rocking- chair-retirees but aren't yet sure how to make the most impact with their lifetime of skills and expertise. Donna is pioneering the concept of Living Legacy, where you live an epic life on your terms while also adding value and creating impact as you go. After all, the life you live is the legacy you leave.​