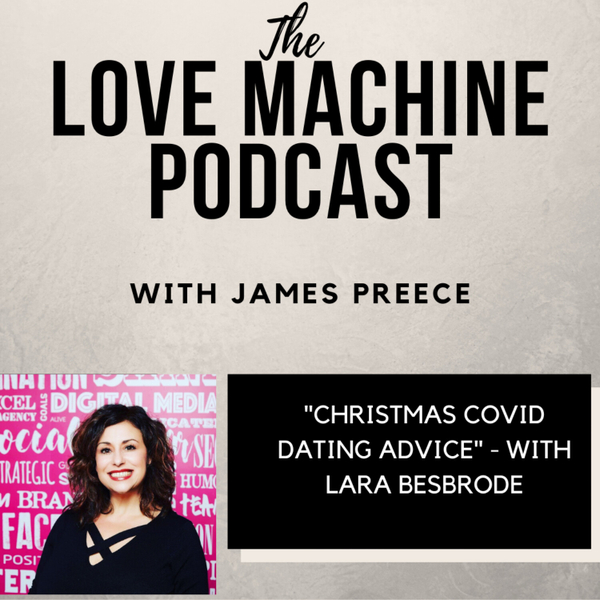 Would You Like to Know The Best Way to Handle Christmas this Year?
It's been a very strange year and this Christmas Season is certainly no exception. However, it's left many singles very confused about where to meet people and what to do.
So in this fun episode, James is joined by the wonderful Lara Besbrode who is known as the Matchmaker UK. They talk about all the best ways you can still meet people and places you can date them.
They also discuss the best presents to buy people you've just started dating. It's a really positive chat and we know you are going to love it,. You'll also find out how Lara got started in the matchmaking business and the type of singles she works with.
Love Machine with James Preece
Would you like to Find Love, Love Yourself or learn to Love your Life?
James Preece is the UK's leading Dating and Relationship Expert. Each week he explores fun ways to bring love into your life.
Whether you are navigating the dating scene, want more passion and fun in your life, or simply want to learn some cool tips to improve all your relationships, this is the podcast for you!
This is the ultimate dating podcast, with lots of life coaching along the way.
Support Us
Thank you SO much for listening to my podcast! If you have any thoughts or feedback please do reach out to me so I can improve it for future episodes.
Donate with