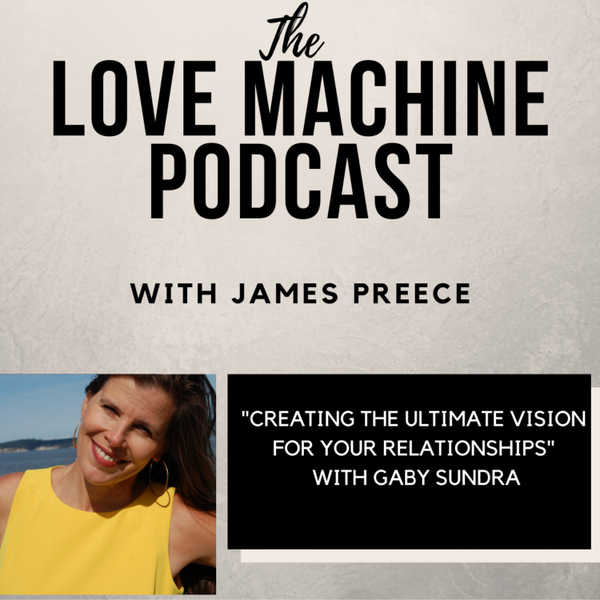 Would You Like to Experience the Perfect Relationship with Your Partner?
In this episode, James talks with Love Coach Gaby Sundra all about creating the ultimate vision.
Gaby is the founder of For Better Love and has a Master's degree in Education, Counseling and Guidance, over 25 years of experience working with individuals and couples and most importantly, happily married for almost 14 years now.
She discusses how to create a shared vision for your relationship and how couples can get what they BOTH want as allies rather than adversaries at conflict over getting their own needs met. This involves learning to communicate and work as a team
It's a very interesting episode and one you'll get a lot out of!
Gavy has also created a special Playbook just for listeners of the Love Machine Podcast:
https://forbetter.love/machine
*************************
About Gaby
Find her on social media here…
Work with me directly
Get personalized coaching from her through one of her programs designed to meet you and your relationship where you're at now, while also nurturing an intentional and aspirational focus. Book a 30-minute complimentary LET'S TALK LOVE consult call here.
Love Machine with James Preece
Would you like to Find Love, Love Yourself or learn to Love your Life?
James Preece is the UK's leading Dating and Relationship Expert. Each week he explores fun ways to bring love into your life.
Whether you are navigating the dating scene, want more passion and fun in your life, or simply want to learn some cool tips to improve all your relationships, this is the podcast for you!
Support Us
Thank you SO much for listening to my podcast! If you have any thoughts or feedback please do reach out to me so I can improve it for future episodes.
Donate with