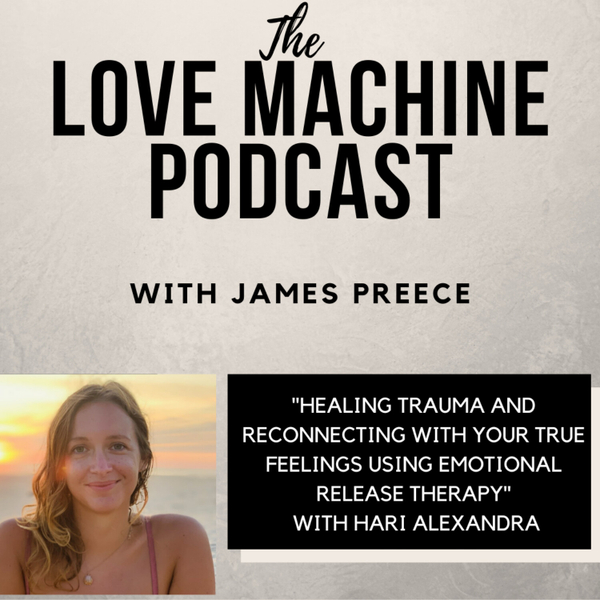 Would You Like to Learn to Return to Your Authentic Self in Order to Improve Your Relationships?
In this fascinating episode, James speaks to the incredible Hari Alexandra who is a Relational Coach, Seer, Channel and Intuitive Healer for Women and Couples.
Hari iis devoted to listening to her heart and letting it guide her through life. She has spent the last 4 years unravelling herself as a full time job to release trauma to reveal her true authentic voice. 
She is passionate about sharing this work with women and couples who have become disconnected from their true feelings to heal trauma and reconnect with their authentic expression.
She explains how she combines her expertise of Relational Coaching, Compassionate Counselling, Emotional Alchemy and Intuitive Healing to return them to their connection with themselves and living fully from the heart. 
You'll learn so much from this episode and it also includes a live grounding meditation.
Her mission is to support women and couples to see what they are capable of in their relationships and shift the paradigm of how we relate to our romantic partners.
.
You can find out more about her and her Sacred Flute company here:
Love Machine with James Preece
Would you like to Find Love, Love Yourself or learn to Love your Life?
James Preece is the UK's leading Dating and Relationship Expert. Each week he explores fun ways to bring love into your life.
Whether you are navigating the dating scene, want more passion and fun in your life, or simply want to learn some cool tips to improve all your relationships, this is the podcast for you!
This is the ultimate dating podcast, with lots of life coaching along the way.
Support Us
Thank you SO much for listening to my podcast! If you have any thoughts or feedback please do reach out to me so I can improve it for future episodes.
Donate with