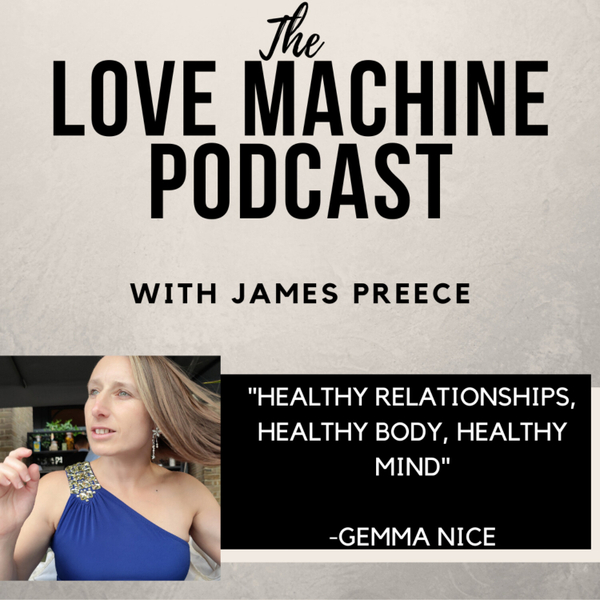 Do You Feel You Are Trapped In The Unhappy, Unhealthy And Unsatisfying Work Life Cycle?
Many people are going through this experience right now. This is causing them to feel old before their time, unloved by those closest to them, and as though their life has no meaning.
In the episode, James talks with the incredible Gemma Nice who is an International Relationship Coach and Yoga coach.
She works with professional women to fix both their lives and their relationships.
You'll hear how she balances relationship coaching with Yoga. She explains how it can help ground you and allow you to focus on what is really important to you.
Key Points Include:
- How stretching and movement can improve emotional and physical well-being.
- Positive energy can promote healing, and affirmations can help with attracting what you want.
- Letting go and carrying on with your life can align things for the right person to come along.
- The mind is a powerful tool for healing and breathing exercises like square breathing can help manage anxiety.
- A healthy and balanced diet with smaller portions, carbohydrates, and protein in every meal, and adequate hydration can improve overall health.
- Self-care is crucial to avoid stress and relationship issues, and activities like journaling, Reiki, and meditation can help release emotions and identify needs in a relationship.
- Taking time for oneself, even with limited time, can improve overall emotional well-being through movement, deep breathing, and stretches.
Plus so much more
The episode ends with a short guided "Square Breathing" exercise which many will find incredibly useful
Listen now!
*****************************
About Gemma
Website: https://www.gemmanice.com/
Love Machine with James Preece
Would you like to Find Love, Love Yourself or learn to Love your Life?
James Preece is the UK's leading Dating and Relationship Expert. Each week he explores fun ways to bring love into your life.
Whether you are navigating the dating scene, want more passion and fun in your life, or simply want to learn some cool tips to improve all your relationships, this is the podcast for you!
This is the ultimate dating podcast, with lots of life coaching along the way.
Support Us
Thank you SO much for listening to my podcast! If you have any thoughts or feedback please do reach out to me so I can improve it for future episodes.
Donate with