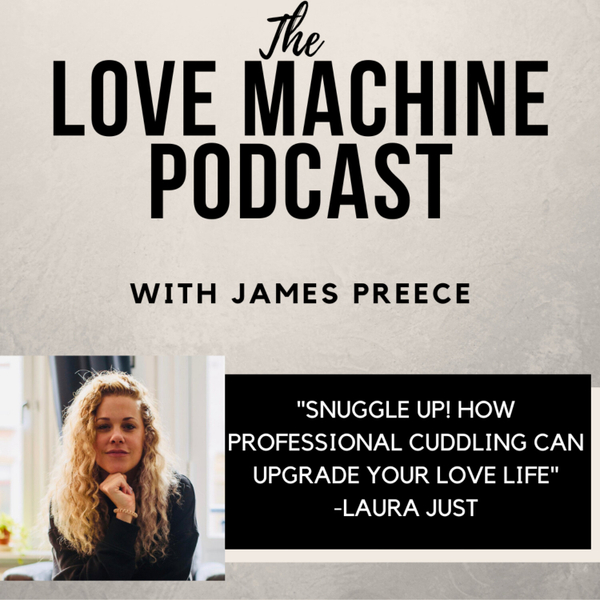 Have You Ever Wished You Could Have A Big Hug When You Are Feeling Low?
If so, you're not alone. In recent years, the practice of professional cuddling has gained popularity as a way for people to experience the healing power of touch, and connect with others in a meaningful, non-sexual way.
In this episode of my dating podcast, I dive into the world of professional cuddling and explore its benefits for mental health and relationships.
I talk with officially certified Professional Cuddler Laura Just and the founder of Lekker Cuddles.
You'll hear about how she got started and what goes on in a typical cuddling session.
You'll learn about her typical clients and how she ensures that they feel safe and comfortable.
We also discuss the broader role of touch and physical intimacy in fostering emotional connection between people.
Key Takeaways
1. Professional cuddling involves tailored sessions based on the individual's needs and may include different cuddle positions to work with.
2. Clients prefer a more cozy and private environment when physically and emotionally vulnerable during cuddling.
3. Professional cuddling promotes benefits such as increased sleep quality, confidence, focus at work, decreased anxiety and depression, and better communication skills.
4. Intimate touch and communication skills are important in overall communication skills and self-worth.
5. Platonic intimacy can be just as satisfying and deep as other types of intimacy.
6. The practice that comes from intimate touch and flirting in professional cuddling leads to a smoother and more organic experience outside of sessions.
7. Professional cuddling should shift from the realm of sex work and into the mental wellness and therapy industry.
8. Professional cuddling can be pursued by anyone who is a good listener, patient, and an all-around people person.
So, whether you're a cuddling skeptic or a seasoned snuggler, tune in and get ready to explore the cozy, heartwarming world of professional cuddling.
Listen now!
More about Laura:
Love Machine with James Preece
Would you like to Find Love, Love Yourself or learn to Love your Life?
James Preece is the UK's leading Dating and Relationship Expert. Each week he explores fun ways to bring love into your life.
Whether you are navigating the dating scene, want more passion and fun in your life, or simply want to learn some cool tips to improve all your relationships, this is the podcast for you!
This is the ultimate dating podcast, with lots of life coaching along the way.
Support Us
Thank you SO much for listening to my podcast! If you have any thoughts or feedback please do reach out to me so I can improve it for future episodes.
Donate with