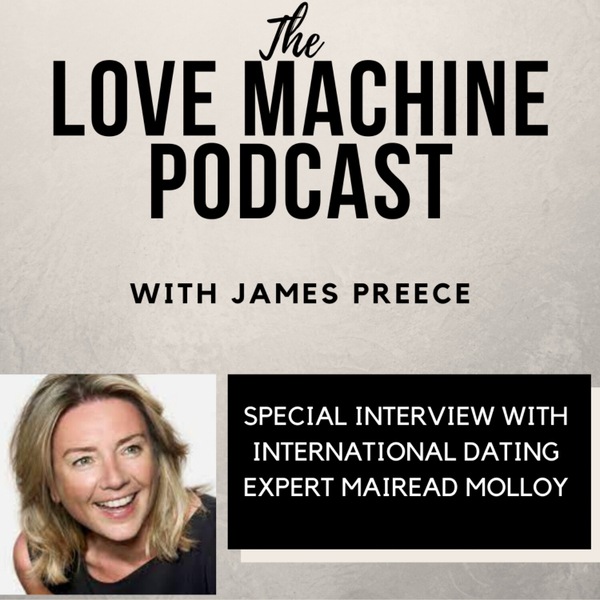 Your Chance to Hear Unique Insights from a Relationship Expert with Over 20 years Experience
In this very special episode, James chats with Mairead Molloy. Mairead is the Global Director of Berkeley International - an elite introductions agency
You'll hear all about how she got started in the dating industry and what's she learned about helping singles over the years.
You find out why singles are more confused than ever and have lost the ability to simply enjoy dating. You'll hear why gameplaying has caused so many problems and why it's time to relax.
It's a really fun interview with lots of great information for you to enjoy.
You can find out more about Berkeley International here:
Love Machine with James Preece
Would you like to Find Love, Love Yourself or learn to Love your Life?
James Preece is the UK's leading Dating and Relationship Expert. Each week he explores fun ways to bring love into your life.
Whether you are navigating the dating scene, want more passion and fun in your life, or simply want to learn some cool tips to improve all your relationships, this is the podcast for you!
Support Us
Thank you SO much for listening to my podcast! If you have any thoughts or feedback please do reach out to me so I can improve it for future episodes.
Donate with