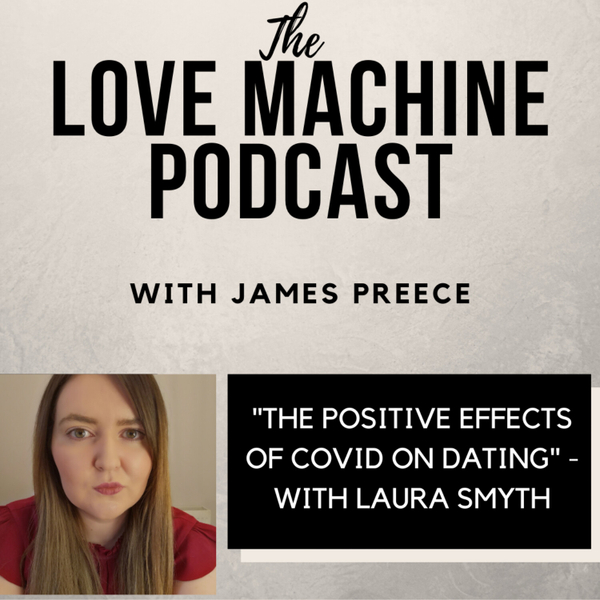 Did You Know that Finding a Match During the Pandemic can be a Positive Experience?
In this episode, James is joined by the founder of the "Matchmade in Scotland" Dating Agency Laura Smyth and is sponsored by Twisper the Positivity App.
Together, they talk about:
Why more and more people are ready to commit to a serious relationship
Why Singles have become choosier about speaking to people who have the same values but less fickle about not so important issues
Why they are not dating as many people as they were before so the lack of choice and options gives them the ability to commit to one person. 
Why the Dating process is slowing down
Plus much more!
Do have a listen and let us know your thoughts.
Love Machine with James Preece
Would you like to Find Love, Love Yourself or learn to Love your Life?
James Preece is the UK's leading Dating and Relationship Expert. Each week he explores fun ways to bring love into your life.
Whether you are navigating the dating scene, want more passion and fun in your life, or simply want to learn some cool tips to improve all your relationships, this is the podcast for you!
Support Us
Thank you SO much for listening to my podcast! If you have any thoughts or feedback please do reach out to me so I can improve it for future episodes.
Donate with