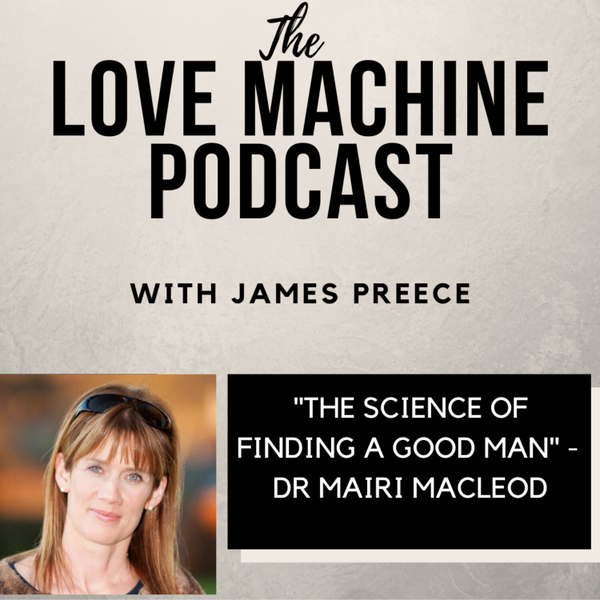 Are you struggling to find a partner?
In this new episode, James talks with Dr Mairi Macleod who is the found of Dating Evolved .
She explains lots of fascinating things including:
How she came to be using an evolutionary approach to help women in picking the right man 
How she found her new husband
The importance of matching in mate value – and how it's about reprioritising rather than "settling"  
Traits that are worth going for and how to come to desire the good guys  
Tips on approaching online dating  
Dr Mairi Macleod is an evolutionary biologist, consultant, speaker, and science writer. She is pioneering the use of an understanding of our evolved preferences and motivations to inform how we can change our behaviour, environment, habits and attitudes to better suit our needs in the modern world. She applies this in relationships and in the workplace, and she has a special interest in helping single, older women find a quality partner – having been through this challenging process herself. 
You can find out more about Mairi through her website https://www.datingevolved.com/
Love Machine with James Preece
Would you like to Find Love, Love Yourself or learn to Love your Life?
James Preece is the UK's leading Dating and Relationship Expert. Each week he explores fun ways to bring love into your life.
Whether you are navigating the dating scene, want more passion and fun in your life, or simply want to learn some cool tips to improve all your relationships, this is the podcast for you!
This is the ultimate dating podcast, with lots of life coaching along the way.
Support Us
Thank you SO much for listening to my podcast! If you have any thoughts or feedback please do reach out to me so I can improve it for future episodes.
Donate with