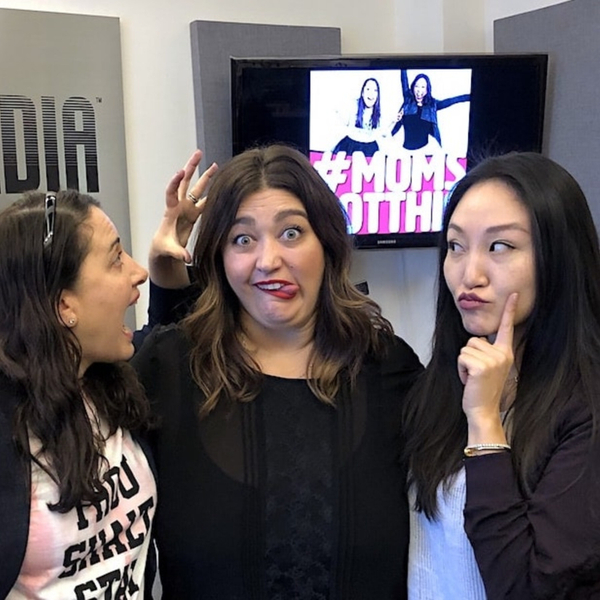 Moms Got This
Celebrity Hairstylist Mia Santiago - Moments and Aspirations - Thursday
Singing Lion King at the zoo, being emotional about your kids, when a child exhibits a strong personality, an Ohio heart, and being torn between opportunity and what makes you comfortable. Celebrity Hairstylist Mia Santiago shares her mom moments and aspirations with Stacy Igel and Michelle Park.
Amazing moment - Michelle's daughter singing Lion King at the zoo
Kids being brazen in public
Being emotional about your child
Mia's kid is gregarious, coming into his own personalty
Traveling and being away from family,  and far from their family
Driving to Ohio envy 6-8 weeks, do hair, so Mia can bring her son home
How Mia has an "Ohio heart"
Torn - in a struggle about staying in NYC for career vs. giving her son the best place in the world
Considering living in both places, very scary
How for Mia it is hard to understand growing up in NYC
Moms Got This
MOMSGOTTHIS is a daily podcast every Monday through Thursday, featuring lively interviews with accomplished inspiring entrepreneurs and entertainers who are also moms. Each day covers a different part of a guest's life: including career, adventures, their "mom journey," the highs and lows, the products they like (and don't like), recipes that save the day, how they love and nurture their kids, the work-life balance, and more! Listeners will discover tips and tricks, be inspired, find the confidence to know that they've "got this" -- and even get a chance to share their own #MOMSGOTTHIS moment with hosts (and moms) Michelle Park and Stacy Igel!