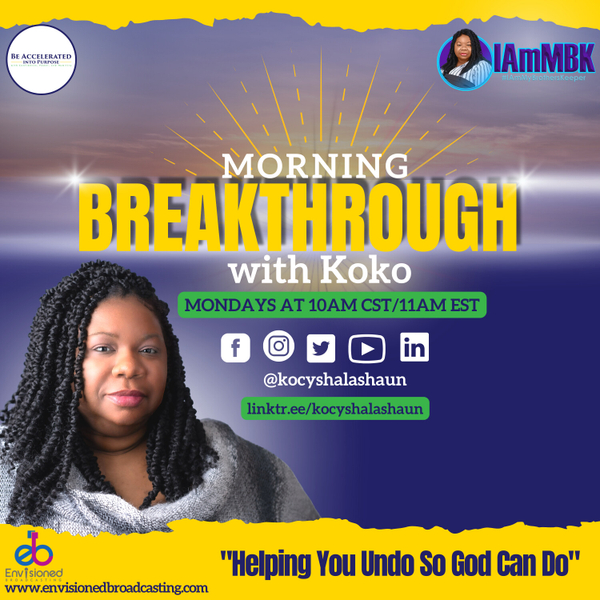 Morning Breakthrough with Koko
Created by Morning Breakthrough with Koko • 16 episodes
Morning Breakthrough with Koko
Morning Breakthrough with Koko is a radio show and podcast hosted by the Purpose Accelerator, Kocysha LaShaun, aka Koko. If you are tired of living in mediocrity, tired of going in circles, ready to break generational cycles that keep you bound, ready for more of what God has for you, take a seat and tune in. To be accelerated into purpose often means unlearning some things so God has a blank canvas to work with. Morning Breakthrough with Koko is the place to be to help you undo so God can do! 
Meet the Host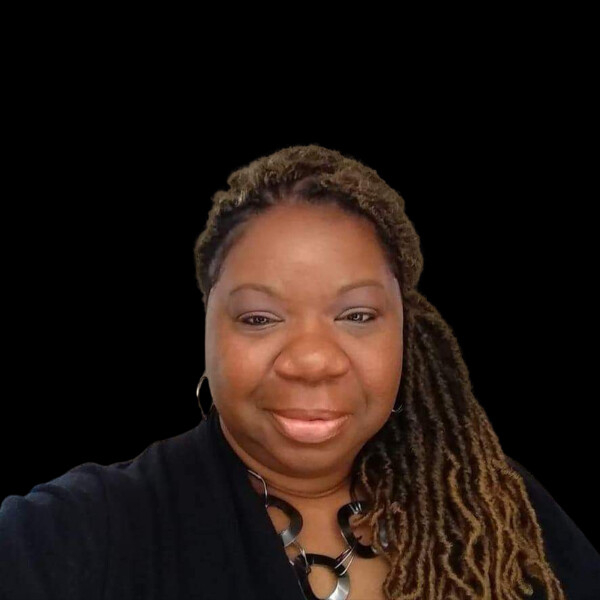 Kocysha LaShaun is a long-time resident of Central Arkansas where she self-published her first book, Humbled by His Grace in 2013, the three-part mini-series, See Self as God Sees in 2020, and From the Heart of God to the Hearts of Men in 2021. She is the co-author and co-editor for the anthology titled, I Am Who God Says I Am: Living My Life On Purpose, and co-author and editor for the anthologies, Courage 2 Serve and The Lost Coin: Finding the Missing Piece. She is a former Personal Development Writer for Success Profiles Magazine. In early 2019, Kocysha became a Certified Life, Success, Empowerment Coach. In 2020, through Transformation Academy, she received additional certifications as a CBT, REBT, and Spiritual Coach as well as Public Speaking and Relationship Workshop Facilitator.
These certifications have equipped Kocysha to be an effective Spiritual Mindset Coach to help individuals break free of mental blocks so they can walk in their purpose with confidence, power, and humility. As the Founder of Be Accelerated into Purpose, LLC, she also serves as Writing Coach, Editor, and Self-Publishing Consultant for aspiring or seasoned authors. She is the overseer of Humbled by His Grace Ministries, focused on teaching spiritual growth and development with a special interest in uplifting, encouraging, and empowering men.
Kocysha has facilitated two writing workshops and hosted her first men's event, "Dinner with the 12" in 2019, honoring 12 men with the "I Am My Brother's Keeper" Man of Greatness Award for their community outreach contributions.
At heart, Kocysha is a teacher, encourager, and giver. She enjoys helping others experience spiritual growth aha moments to accelerate their purpose walk. In her down time, she enjoys reading, listening to praise and worship music, and painting. On the third Saturday of each month, you can find her in the kitchen, cooking and serving the men of a local recovery center.
Support Us
All donations received will be allocated to Humbled by His Grace Ministries for outreach purposes. Feel free to follow me on social media for ministry updates. Thanks in advance!
Donate with