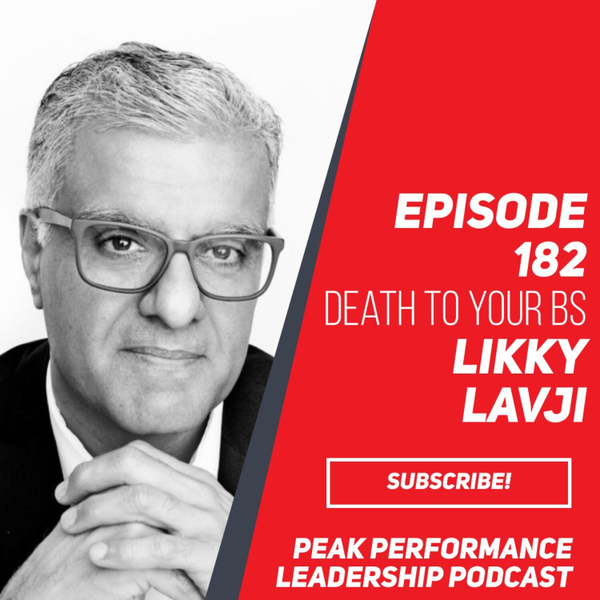 The National Highway Traffic Safety Administration (NHTSA) reported an estimated 840,000 blind spot accidents occur in the United States each year, resulting in around 300 fatalities. If that is what occurs while driving an automobile, an activity which many of us do everyday, imagine what it is doing to your organization. Blind spots can sink an organization as fast as a car can get into an accident. It's time to bring the death of those blindspots and your BS along with it. 
A sought-after keynote speaker, Likky Lavji is passionate about helping others "break barriers" to unleash their human potential. In fact, his middle name, Madat, translates to 'help' and he channels this into providing value in every relationship he has – personal and professional. With over 25 years as a CEO of a top IT company, Likky's extensive experience in executive leadership has given him a unique perspective that remains unchartered by leaders and organizations in understanding the layers beneath human behavior and how it impacts growth and productivity of an organization. He has been acknowledged by prominent organizations, including Telus Corporation, Lenovo Canada and Royal Bank of Canada for his ability to create mindset shift when it comes to commitment and powerful performance to achieve results.
Topics
During this interview Likky and I discuss the following topics:
How BS will destroy your leadership
Why trust is important in eliminating your blind spots
The different Blind Spot types
How to be aware of your blind spots
How to start addressing your blind spots
Lessons from his failures as a leader
The best ways to build cohesion and loyalty in a team
For the complete show notes, be sure to check out our website:
https://movingforwardleadership.com/182
Moving Forward Leadership
Want to get promoted faster? Want to inspire your team daily? Need to increase your organization's bottom line? Then leadership skills is what you are looking for. The Moving Forward Leadership Podcast is here for one reason and one reason only: to make you a better leader. This weekly podcast will help you find new ways to become the best leader than you can be. I take the lessons learned from my 20+ years of leadership experience coupled with the world's best guests in all areas of leadership to give you a leading edge.
This show focuses on the three domains of leadership:
Leading Yourself - learn how to perform at your peak, to ensure that you have the mindset of a leader, set and crush your goals.
Leading Your Team - learn how to inspire and motivate your team. Build a cohesive team through trust and mutual goals.
Leading Your organization - efficiency and effectiveness are what drives bottom line. You as the leader must harness these aspects along with culture and so much more!
In the end you'll become a LEADER and not "BOSS". Are you ready for it?