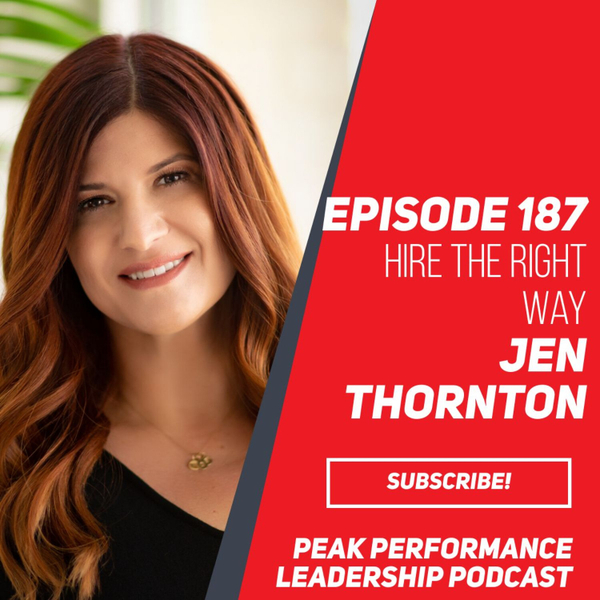 The importance of hiring the right people can't be emphasized enough. However, too many organizations out there, simply hire people to "fill the holes" without actually thinking through the problem that they are trying to solve. What capabilities are required for the organization to move forward in the right direction, as well as processes which require human input need to be determined. But most importantly, how will the person actually fit into the organization's culture and dynamics. 
Jennifer has developed her expertise in Talent Strategy & Leadership Professional Development over her exciting 20+ year career as an HR Professional. She's led international teams across Greater China, Mexico, the U.K., and the U.S. to expand into new markets, managing franchise retailers, and developing key strategic partnerships – all while exceeding business objectives and financial results. The rapid growth of her consulting firm 304 Coaching has been largely due to Jennifer's unconventional approach to building innovative workforce development solutions for companies who are facing breakthrough growth and accelerated hiring patterns. She is a sought-after business strategist, specializing in start-ups and large value-based organizations. She assists her clients in building talent strategies that complement their business strategies to ensure exponential growth.
Topics
During this interview Jen and I discuss the following topics:
The current situation in the hiring domain
How to keep the people who are already in the organization
The best way to find and hire someone
The components of an effective hiring strategy
The importance of looking into failures during the interview process
How to effectively onboard new employees
How to deal with employees who are leaving the organization
For the complete show notes be sure to check out our website:
https://movingforwardleadership.com/187
Moving Forward Leadership
Want to get promoted faster? Want to inspire your team daily? Need to increase your organization's bottom line? Then leadership skills is what you are looking for. The Moving Forward Leadership Podcast is here for one reason and one reason only: to make you a better leader. This weekly podcast will help you find new ways to become the best leader than you can be. I take the lessons learned from my 20+ years of leadership experience coupled with the world's best guests in all areas of leadership to give you a leading edge.
This show focuses on the three domains of leadership:
Leading Yourself - learn how to perform at your peak, to ensure that you have the mindset of a leader, set and crush your goals.
Leading Your Team - learn how to inspire and motivate your team. Build a cohesive team through trust and mutual goals.
Leading Your organization - efficiency and effectiveness are what drives bottom line. You as the leader must harness these aspects along with culture and so much more!
In the end you'll become a LEADER and not "BOSS". Are you ready for it?