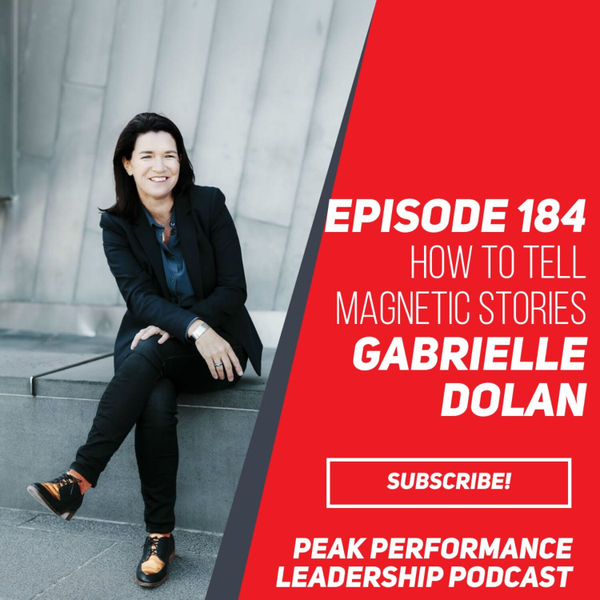 A highly sought-after keynote speaker, educator and author, Gabrielle has worked with thousands of high-profile leaders from around the world and helped countless of Australia's top 50 companies and multinationals to humanise their communications - Telstra, EY, Accenture, VISA, Australia Post, National Australia Bank, Amazon, Vodafone and the Obama Foundation to name drop a few. She holds a master's degree in management and leadership from Swinburne
University, an associate diploma in education and training from the University of Melbourne, and is a graduate of the Harvard Kennedy School of Executive Education in both the Art and Practice of Adaptive Leadership and Women and Power: Leadership in a New World.
Gabrielle is also the bestselling author of Real Communication: How to be you and lead true, a finalist in the Australian Business Leadership Book Awards for 2019. Her other published books include Stories for Work: The Essential Guide to Business Storytelling (2017), Storytelling for Job Interviews (2016), Ignite: Real Leadership, Real Talk, Real Results (2015) which reached the top five on Australia's bestselling business books and Hooked: How Leaders Connect, Engage and Inspire with Storytelling (2013). Her latest title, Magnetic Stories: Connect with
customers and engage employees with brand storytelling will be published by Wiley in March 2021. 
Telling magnetic stories is necessary in order to truly connect with your employees and your customers. 
Topics
During this interview Gabrielle and I discuss the following topics:
Why stories are important
When stories are best used
How decide which stories to use 
The winning formula for creating great stories
How to become comfortable with storytelling
The added benefits of sharing personal stories
For the complete shownotes be sure to check out our website:
https://movingforwardleadership.com/184
Moving Forward Leadership
Want to get promoted faster? Want to inspire your team daily? Need to increase your organization's bottom line? Then leadership skills is what you are looking for. The Moving Forward Leadership Podcast is here for one reason and one reason only: to make you a better leader. This weekly podcast will help you find new ways to become the best leader than you can be. I take the lessons learned from my 20+ years of leadership experience coupled with the world's best guests in all areas of leadership to give you a leading edge.
This show focuses on the three domains of leadership:
Leading Yourself - learn how to perform at your peak, to ensure that you have the mindset of a leader, set and crush your goals.
Leading Your Team - learn how to inspire and motivate your team. Build a cohesive team through trust and mutual goals.
Leading Your organization - efficiency and effectiveness are what drives bottom line. You as the leader must harness these aspects along with culture and so much more!
In the end you'll become a LEADER and not "BOSS". Are you ready for it?