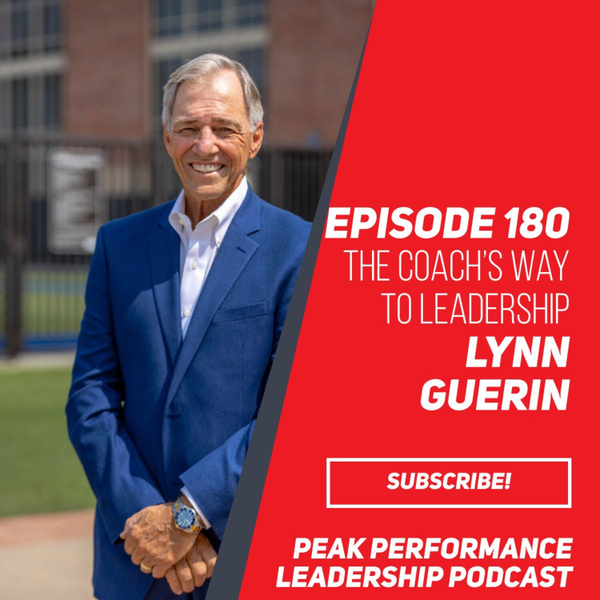 If America were an NCAA basketball team, we'd be looking at a 0-32 season. Employees are missing crucial shots as job worries spike to levels we haven't seen in years. Our co-workers and communities have split into politically polarized shirts vs. skins, and as a result, we're fouling out and fumbling mission-critical assists. The answer, say authors Lynn Guerin and Jason Lavin, is to unify our teams like legendary UCLA basketball coach John Wooden did. Wooden wasn't only a record-breaking coach who won 38 straight NCAA tournaments and 10 championships in 12 short years. He was a beloved mentor and teacher, and his lessons are more relevant today than ever.
Lynn Guerin is CEO of The John R. Wooden Course and president and "Head Coach" of his family-owned coaching, training, and performance development firm, Guerin Marketing Services. For the past 20 years, he has had the unique privilege of partnering with legendary UCLA basketball coach John Wooden and the Wooden family. 
Topics
During this interview Lynn and I discuss the following topics:
How the principles of his book will help leaders achieve peak performance
What makes a great coach
How leading by example is crucial to success
Why being a teacher is important as a leader
How to be humble to talk about your failures
How to create a sustained peak performance
For the complete show notes be sure to check out our website:
https://movingforwardleadership.com/180
Moving Forward Leadership
Want to get promoted faster? Want to inspire your team daily? Need to increase your organization's bottom line? Then leadership skills is what you are looking for. The Moving Forward Leadership Podcast is here for one reason and one reason only: to make you a better leader. This weekly podcast will help you find new ways to become the best leader than you can be. I take the lessons learned from my 20+ years of leadership experience coupled with the world's best guests in all areas of leadership to give you a leading edge.
This show focuses on the three domains of leadership:
Leading Yourself - learn how to perform at your peak, to ensure that you have the mindset of a leader, set and crush your goals.
Leading Your Team - learn how to inspire and motivate your team. Build a cohesive team through trust and mutual goals.
Leading Your organization - efficiency and effectiveness are what drives bottom line. You as the leader must harness these aspects along with culture and so much more!
In the end you'll become a LEADER and not "BOSS". Are you ready for it?