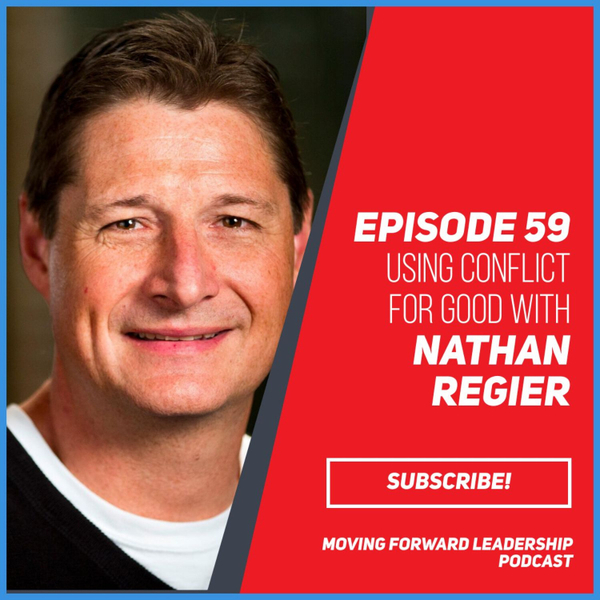 Conflict is ever present. Even reading these podcast show notes could be causing you conflict this very instant. As leaders, we need to know the good, the bad, and the ugly revolving around conflict. Additionally, whilst conflict can be a catalyst for good change, unresolved conflict can cause long-lasting damage to an organization. As a leader, you need to know how to use conflict for good, and then ultimately resolve it. This is where my guest, Nate Reiger comes to play.
Nate Regier, Ph.D., is CEO and co-founding owner of Next Element, a global leadership training and certification rm specializing in communication and conflict skills. He's an expert in social-emotional intelligence and leadership, positive conflict, neuropsychology, group dynamics, interpersonal and leadership communication, executive assessment, and coaching. Regier is a co-developer of Next Element's Leading Out of Drama® training and coaching system, an LOD® master trainer, and Process Communication Model® certifying master trainer. He is the co-author of Beyond Drama: Transcending Energy Vampires. He's an enthusiastic dad and husband.
Using Conflict for Good Topics
During the interview between Nate and I we cover the following topics: 
His background
What is his perspective on conflict?
Where do leaders struggle most when it comes to conflict?
What are some tips for leaders who have conflict directly with them and a co-worker/subordinate 
What are some practical ways for leaders to resolve conflict between two subordinates
What are some coaching techniques for leaders dealing with subordinate conflict
What are some practical tips leaders can apply to turn conflict from a distraction into a resource?
For the complete show notes, be sure to check out our website:
https://leaddontboss.com/59
Peak Performance Leadership Leadership
As the world continues to accelerate in complexity and ambiguity, leaders cannot afford to settle for mediocrity. You need to be at your best, your team does, as well as your organization. Thus, you need to be peak performers. The Peak Performance Leadership Podcast is here for you to achieve just that.
This weekly podcast will help you find new ways to become the best leader than you can be. I take the lessons learned from my 20+ years of leadership experience coupled with the world's best guests in all areas of leadership to give you a leading edge.
This show focuses on the three domains of leadership:
Leading Yourself - learn how to perform at your peak, to ensure that you have the mindset of a leader, set and crush your goals.
Leading Your Team - learn how to inspire and motivate your team. Build a cohesive team through trust and mutual goals.
Leading Your organization - efficiency and effectiveness are what drives bottom line. You as the leader must harness these aspects along with culture and so much more!
In the end you'll become a LEADER and not "BOSS". Are you ready for more? Access all of our resources at: https://leaddontboss.com