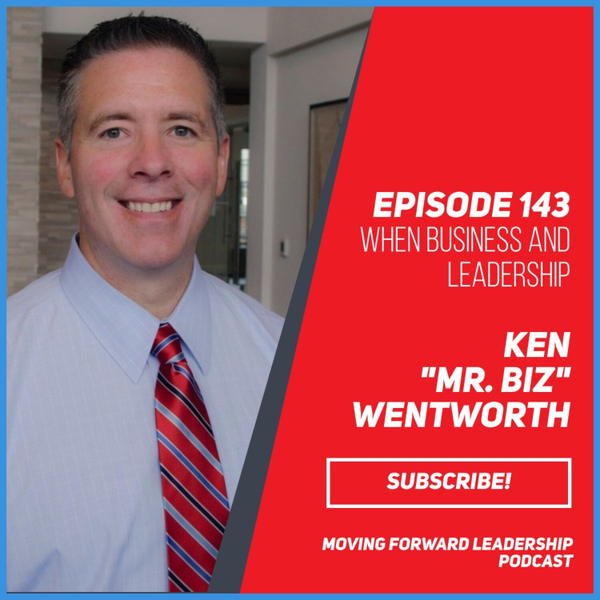 Ken "Mr. Biz" Wentworth is a strategic business partner who works with business owners to help them operate more profitably and more efficiently. He has also written two bestselling books – "Pathway to Profits" (made it to #1) and "How to Be a Cash Flow Pro". He regularly speaks to professional organizations, hosts "Mr. Biz Radio" and founded Mr. Biz Solutions, an exclusive platform created specifically to provide affordable business expertise for small business owners.
He is often quoted and appears as an expert on small business topics in a variety of written & online publications as well as radio programs - including Forbes, JP Morgan Chase, American Express, Fast Company, NBC, ABC, Fox, Business News Daily, etc.
Topics
During this interview, Ken and I discuss the following topics:
His background and story 
Goal setting and the importance behind it
The importance of a budget in business
The three pillars of financial success
How leadership and business tie together
For the complete show notes be sure to check out our website:
https://movingforwardleadership.com/143
Moving Forward Leadership
Want to get promoted faster? Want to inspire your team daily? Need to increase your organization's bottom line? Then leadership skills is what you are looking for. The Moving Forward Leadership Podcast is here for one reason and one reason only: to make you a better leader. This weekly podcast will help you find new ways to become the best leader than you can be. I take the lessons learned from my 20+ years of leadership experience coupled with the world's best guests in all areas of leadership to give you a leading edge.
This show focuses on the three domains of leadership:
Leading Yourself - learn how to perform at your peak, to ensure that you have the mindset of a leader, set and crush your goals.
Leading Your Team - learn how to inspire and motivate your team. Build a cohesive team through trust and mutual goals.
Leading Your organization - efficiency and effectiveness are what drives bottom line. You as the leader must harness these aspects along with culture and so much more!
In the end you'll become a LEADER and not "BOSS". Are you ready for it?