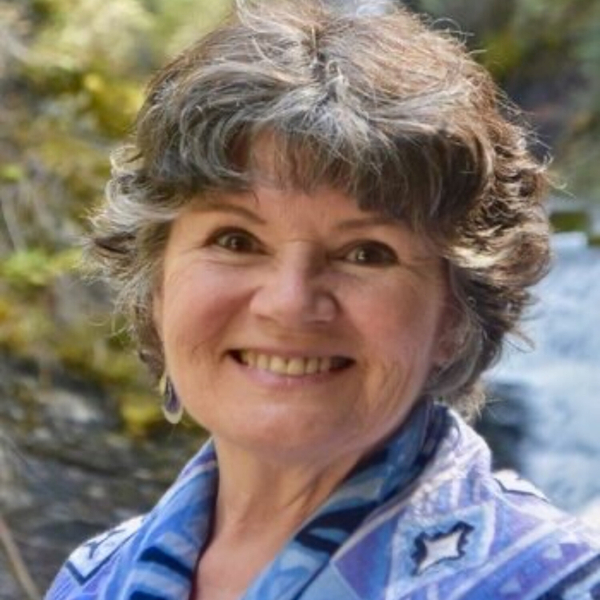 Ginna Maus, LCSW has been a psychotherapist since 1999 specializing in mindfulness, trauma, anxiety, depression and life transitions up to and including death. She is holistically oriented, paying attention to the body, mind and spirit as it relates to our interactions with ourselves, each other and nature. Ginna has a personal meditation practice for over 4 decades and is currently in a Mindfulness Teacher Certification Course.
Ginna has been deeply involved in meditation, spirituality and for over four decades and is continuing her study by becoming a certified Mindfulness Meditation teacher. 
She believes that by creating an environment of nonjudgmental awareness one can wholly utilize their life experiences for growth, emotional wisdom, well-being and ultimately, transformation. 
Aside from mental and holistic health, Ginna loves to spend time outdoors hiking and kayaking calm waters, doing Zumba, yoga, and spending time with her dog Rio in the beautiful Northwest.
Ginna Maus, LCSW
Email: [email protected]
FB: Temanos Counseling Center
Instagram: unshakeable resilience
 Website: www.unshakeableresilience.com
Free Gift Link: tbd
Never Too Late Ever with Lorraine Hoving
Lorraine Hoving is an eternal optimist with contagious enthusiasm and a passion to change the world. She has recently created an online series called "Never Too Late Ever" to inspire others to make the next chapter of their lives the BEST chapter ever. Lorraine has lost over 120 lbs from her highest weight of 275 lbs. She reached an "aha moment" when she turned 60 years when she realized her life was two thirds over. She took a leadership development class, dealt with past trauma began to lose weight again and has been on a mission ever since. She has been a realtor for the last 15 years and lives in Washington state with her husband of 42 years, she is now taking her message of hope and inspiration to audiences live across the country. She has a son, daughter and a granddaughter.