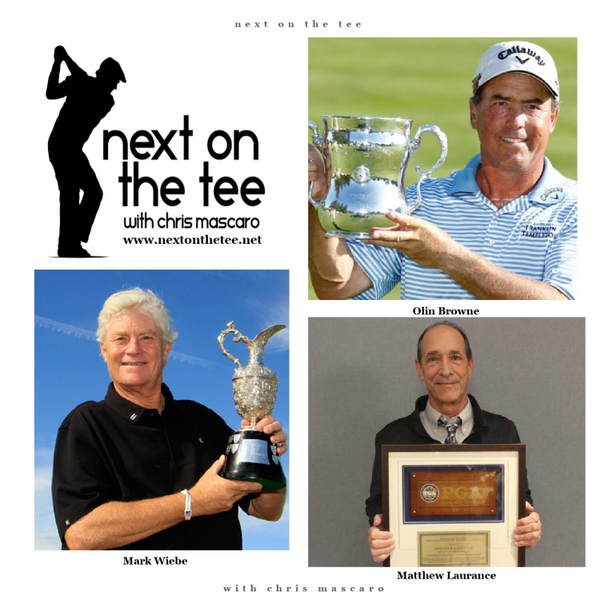 This week Major Champions Olin Browne and Mark Wiebe plus Backspin Golf Host and Kentucky Section PGA of America's Media Representative of the Year Matthew Laurance join me.
Olin and Mark reflect back on their Masters appearances plus all three guys share their thoughts on this year's tournament, what we saw from Dustin Johnson, what we didn't see from Bryson DeChambeau, and what Tiger taught all of us AFTER he took a 10 on number 12.
next on the tee with chris mascaro
Hear Golf's Greatest Legends, Players, & the Top Instructors in the Game Sharing Their Stories, Insights, & Playing Lessons.
If you love golf tune in and you'll hear some of the game's greatest players sharing stories from their lives inside and outside the ropes. Plus, you'll get insights into what's going on around the PGA & LPGA Tours. Want to lower your scores? The Top Instructors in the game share playing lessons to help you play better and have more fun.
Check out our Web site, www.nextonthetee.net, to stay up-to-date with our guest schedule, plus send us your questions and we'll get our guests to respond to them on the show. Make us a part of your regular golf content to hear all the best the game has to offer.