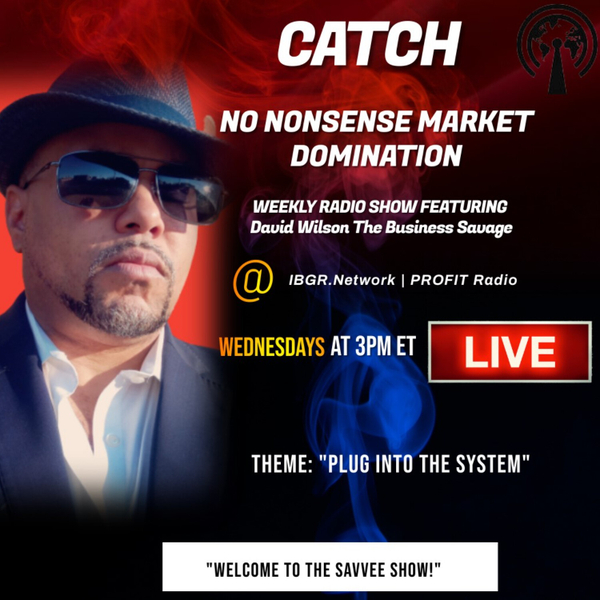 Plug into the System | Season 6, Episode 1
"Hey… COME GROW WITH US."
Subscribe to my YouTube Channel here:
SO WHAT CAN YOU EXPECT FROM SEASON 6?
NOW, it's time to recognize what we've accomplished and use that to build! Build our businesses, build our families, and, most importantly, BUILD OURSELVES!  
This season, we'll focus on one thing--The System. The System and its Savvee Sessions are your path from reimagining yourself to building yourself and your business into the future. EVERYONE NEEDS A SYSTEM! 
All season, we'll dig into real examples from real business owners, the challenges they face, and how their Savvee Sessions helped them and their businesses soar to new heights!   
Savvee Sessions include identifying roadblocks or blindspots, what changes we need to make, and the Massive Action we must take to get the results we want! 
So, sit back and take notes…"A change is gonna come!"
🔥🔥🔥 On this show…
We're going to learn about The System and it's Savvee Sessions and how they help business owners and entrepreneurs no matter what stage of business they are in. 
Do you FEEL like you need BUSINESS THERAPY?
Hey, it's David Wilson the Business Savage. 
Business ownership is hard. Period. Most fail. 
So, congratulations on beating the odds! You're here! And you've earned it! 
You work hard everyday. You make sacrifices of your money and time. You experience the myriad of ups and downs along the way. You've had failures, but you've also had successes! 
But, when you take a step back you say.. "There has to be more to it than this, right? Why am I still not happy?"
Do you feel overwhelmed and cranky? 
Do you work 1000 hours a week and don't feel like you're getting ahead? 
Does your family complain about how much time you DON'T spend with them?
Are people on your case about your blood pressure, health, and fitness?
Are you tired all the time and don't feel like yourself physically or mentally?
Is your business just squeaking by and barely meeting your goals? 
Do you think you should be doing better, but JUST DON'T KNOW HOW?
Well, we need to change that RIGHT NOW! 
Just PLUG INTO THE SYSTEM!
Take the first step TODAY. Let's acknowledge and analyze what's right and what's wrong, and then--together--we'll custom-tailor a plan of attack to work less and make more, spend more time with your loved ones, eliminate anxiety & crankiness, and be the healthiest you've ever been in your life! 
And while this is a no-judgement zone, it is also a NO-NONSENSE ZONE! I'm gonna give it to you straight and to the point THE WHOLE JOURNEY. I will challenge your norms as we push toward each SAVVEE SHIFT. Remember, the only way to build muscle is to BREAK IT!
Can you see it? Can you feel it? Well, it all starts with you. Take action and fill out our Savvee Shifters Society Survey today and PLUG INTO THE SYSTEM! 
And remember, STAY SAVAGE, MY FRIENDS 🔥🕴️💪🏾
http://www.AllThingsDavidWilson.com
The Think Like a Savage Business and Success Idea Journal
https://www.amazon.com/dp/B08ZT11LZR
Another way to get to my Podcasts
http://www.TheBusinessSavage.com
http://www.facebook.com/DWTheBusinessSavage
How to Plan each networking event AKA MY BOOK!
http://www.IHateNetworkingEvents.com
How to connect ANYONE to ANYONE ANYWHERE for ANY REASON without REJECTION!
http://www.TheNoRejectionConnection.com
Does your company need business funding?
Does your company want to save on domestic and international shipping?
Need a personal loan? 
http://personalloans.funduup.com
Be the most SAVAGE entrepreneur with Savvee Nutrition Vitamins and Supplements (you can also use coupon code THESAVAGE1 for special deals)
Our EXCLUSIVE Savvee Silks Pocket Square for Royalty
No Nonsense Market Domination with David Wilson
Welcome to the No Nonsense Market Domination Radio Show hosted by David Wilson AKA The Business Savage.
My goal each week is to tackle business challenges HEAD ON with real-life examples and laugh-out-loud stories that lead to THE IMMEDIATE ACTION STEPS you can take TODAY to begin to DOMINATE your market!
If you want an entertaining and informative big-picture view of business growth and strategy to include sales, marketing, networking, and business mindset solutions, then this is the show for you! Join The Savvee to DOMINATE YOUR MARKET so we can Change the World...one business at a time!
Each episode has additional written information your might find helpful. Here is a complete listing of Show Notes. Want to continue the conversation? Add your thoughts in the comments section available at the bottom of each page of notes on the site. Simply click "read more" and let's get the conversations started!
Listen to David LIVE on the IBGR Business Growth Radio App for Android and iOS. Download from Google Play and in the Apple App Store.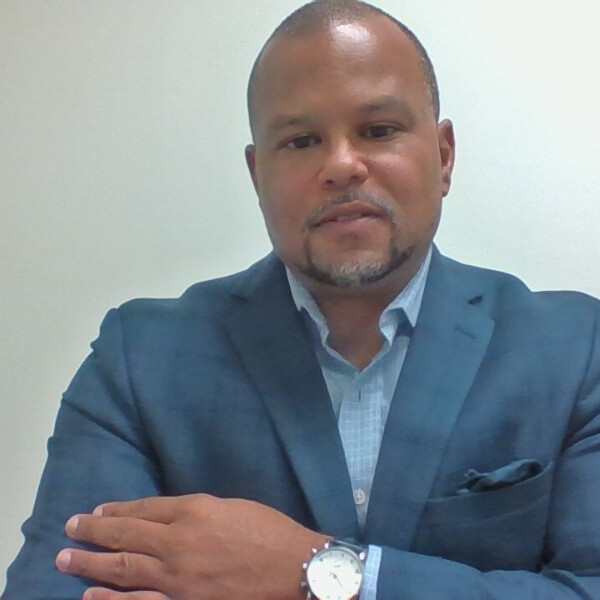 "Push-ups don't do themselves" --David Wilson
​(referring to the work we do behind the scenes to maximize our results)
David Wilson is an entrepreneur, author, speaker, coach, and trainer on the topics of business networking, sales, prospecting, connecting, and personal development for individuals, business groups, and companies.
David is Managing Principal of FundUuP (www.funduup.com), a 14-year-old funding firm helping small & midsize companies acquire secured and unsecured short term business funding up to $15M when traditional bank financing is unavailable.
In 2014, David wrote the popular networking manual "I Hate Networking Events!" which is endorsed and recommended by the Father of Modern Networking and the Founder of BNI Dr. Ivan Misner. AND, YES...it's available on Amazon and at (www.IHateNetworkingEvents.com)
Since writing the book, he has developed a curriculum upon which he now bases a specialized and customizable training for companies, sales teams, and budding business owners.
In 2020, he launched his second networking project "The No-Rejection Connection" where he shares how to connect anyone to anyone, anywhere—WITHOUT REJECTION! This program is available at www.TheNoRejectionConnection.com
When he is not busy with all the stuff above, David serves as a Senior Director Consultant of BNI Central VA where he helps members maximize the results from and monetize their networking efforts in the world's largest networking organization (www.bni.com) You may contact him directly with all speaking and training inquiries for groups and companies of all sizes.
To find out more about his social media and other endeavors (including the ones above), visit his landing site at www.AllThingsDavidWilson.com
David broadcasts from Richmond, VA​
Support Us
Donate with